WANTED
KW Parts, Bits, or Complete Units
I am desperately after anything KW Related for a Restoration Project, If you have any old KW stuff laying around, it does not matter how poor the condition is, I just would like something to restore. If you do have anything then please contact me on : mail@md0mdi.im
KW Electronics - A Brief History
A brief history of the life of Major Rowland George Shears BEM TD (G8KW) and founder of KW Electronics Ltd.
1919 – Born New Barnet in London and later Educated at Barnet Technical grammar school and later serving an Apprenticeship at Invicta Radio where his interest in Amateur Radio as a hobby grew and he became licensed as G8KW in 1935.
1938 – Joined local Royal Signals Territorial army unit and was mobilized in 1939 with his first posting being as a Morse code instructor at the Royal Signals depot at Chiswick in London.
1940 August  – Posted to North Africa where he was involved in providing communications to the 8th Army in the early desert battles but by the summer of 1941 he was back in Cairo working at Polygon Radio which was part of the Forces Broadcasting Service (FBS), Empire Broadcasting Service used the call sign JCJC which was setup originally by the Army Signals Corp. At the time some of the most popular shows being transmitted were 'The Forces Hour' and 'Ask for Another'. 
1941 – June/July – He picked up German military radio traffic (Operation Barbarossa in Russia) and reported this to High Command.
It was immediately noted that here was a young man with a very good grasp of radio!
1941-1945 – Initially recruited by Army intelligence (SIME) to mimic the Morse 'fist' of turned German agents in orders to disseminate false information,  he later, as Sergeant Shears, became a member of "A" force (the Allied department responsible for deceiving the enemy) where he assumed the identity of 'Paul Nicossof', a fictitious German agent in Cairo.
More on this episode can be found in the book 'Double Cross in Cairo' by Nigel West. His Abwehr controller later informed Rowley of the award of the Iron Cross for his work but sadly he never received it!
He was mentioned in Dispatches in1943 and awarded BEM "for distinguished service" then awarded field commission as 2nd Lt.
It is believed that Rowley subsequently was involved with further deception operations (Operation Zeppelin?) possibly including the 'Monty's double' and the 'Major Martin fake invasion plans' deceptions.
In 1944 he was the 'Signals' net controller during the daring and successful operation on Crete to kidnap the German island commander Major General Kreipe.
This operation featured in both a 1950s book and film entitled 'Ill met by moonlight'.
During September 1944 he was part of a specialized force that successfully captured important intelligence documents and coding equipment from the Abwehr HQ building in Athens shortly before the outbreak of the Greek civil war.
1945, May – Repatriated to the UK and then posted to the British Army of the Rhine as a Captain to help re-establish MW public broadcasting (including Langenburg radio on 904 kHz).
Rowley was also the communications officer on the first train allowed into Berlin following the end of the Soviet blockade and in May 1947 he was instrumental in the re-establishment of the West German Amateur Radio Service for which the new DARC awarded him membership No. 1 with the call sign D2KW.
Rowley was demobilized at the end of 1949 and went home to marry Ruth.
1950, September – Settled near Dartford in Kent and joined Burndept at Erith before deciding in late 1955 to set out on his own to design and manufacture Amateur Radio equipment.
5th January 1956 he started KW Electronics Company with Ken Ellis (G5KW) an old army friend from his Middle East days. Over the next 18 years the company prospered and went on to manufacture a range of HF/SSB radios for both the amateur and commercial markets including the much loved KW2000 transceiver.
Between the 1950's and 1970's this post-war company, founded by Rowland Shears G8KW, grew to be the largest manufacturer of amateur radio equipment ever seen in the UK.
It offered an alternative to government surplus or homebrew. Initially a 'cottage industry' (garage) offering kit parts, part assemblies and AM/CW equipment, it developed into a fully-fledged factory with its own R&D, manufacturing a complete range of SSB transceivers plus a full range of accessories.
1974 KW Electronics was sold to the Decca Group. Amateur radio products were rebadged with the Decca logo and the new Company expanded its commercial operation.
1979 Decca was absorbed into the Racal Group who had little interest in Amateur Radio products and the new owners immediately ceased production of all Amateur Radio equipment.
1980 -1989 Rowley bought back a lot of KW/Decca assets and started trading under the name KW Ten-Tec Limited.
However, in 1989 Rowley at 70 years finally retired following the sale of the business to HRS Electronics (who ceased trading in 1991).
1989-2009 honored by RSGB and ARRL (the Company had donated equipment to both the Science museum (GB2SM) and the Society).
Later a street in Dartford was named after him (Shears Close).
He suffered some poor health in later years including deafness as a result of the IRA bomb blast at Harrods store in 1993.
Sadly on 17-11-2009 Rowley Shears G8KW became SK aged 90 years.
Rowley's eldest son Richard (who now holds G8KW) is sometimes QRV during the KW 'on- the-air' weekend.
This is always the first weekend in January every year and whenever possible closest to the 5th!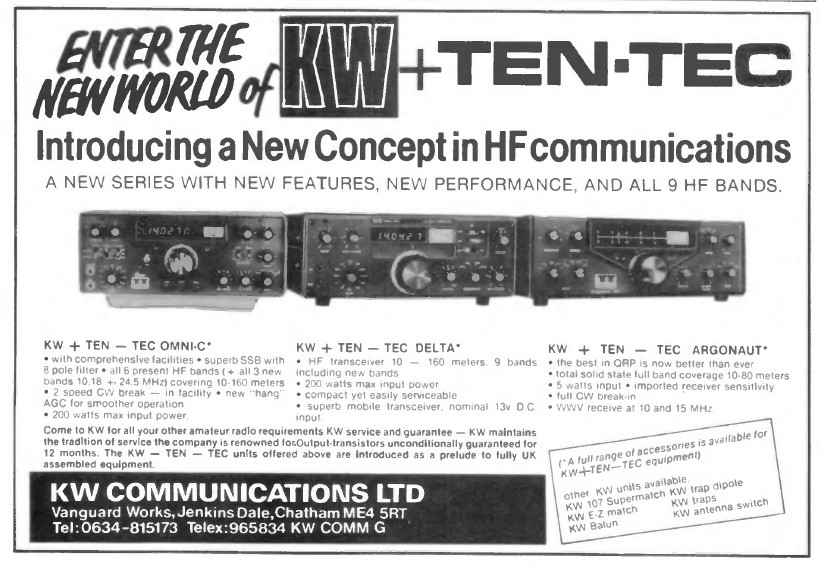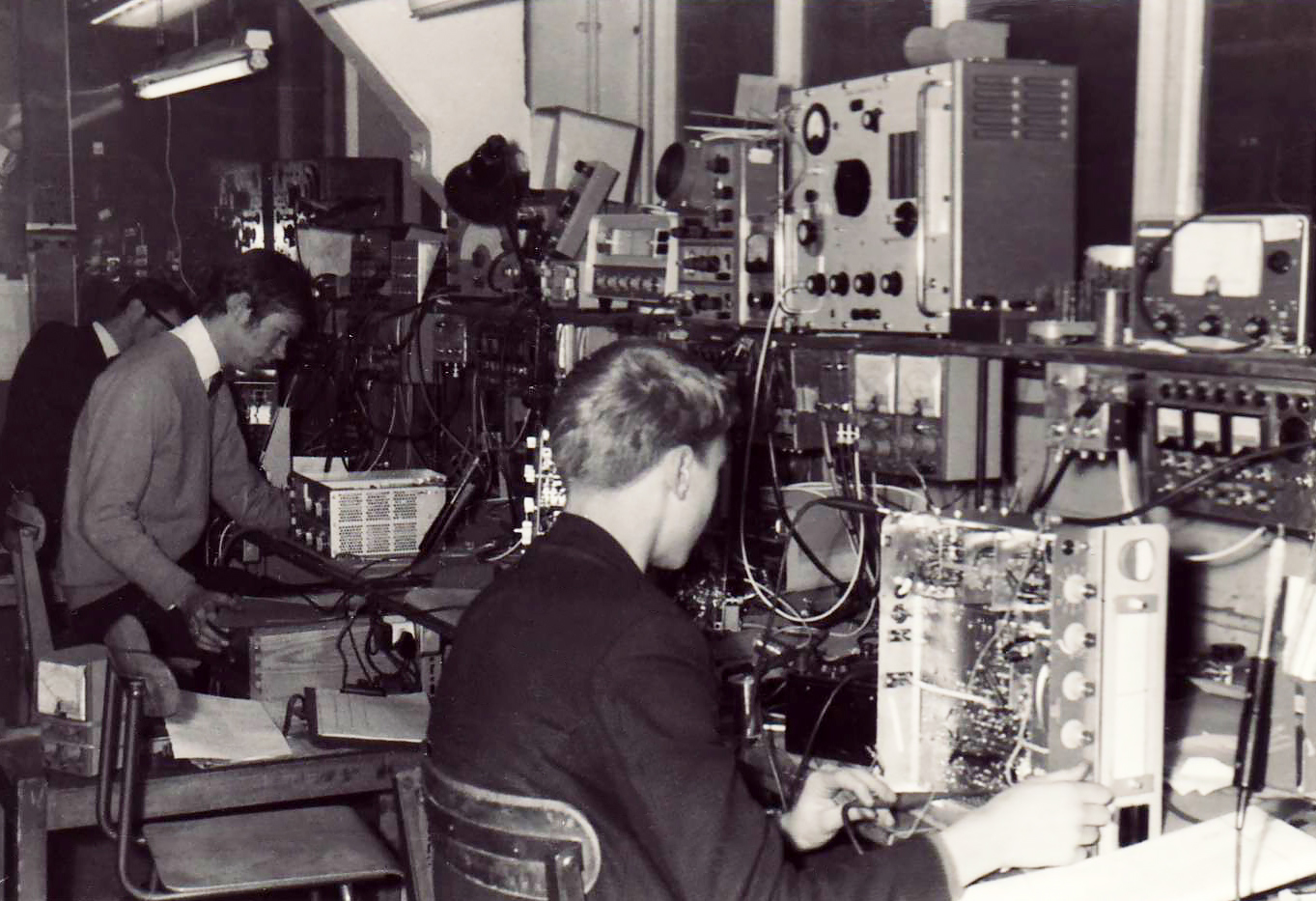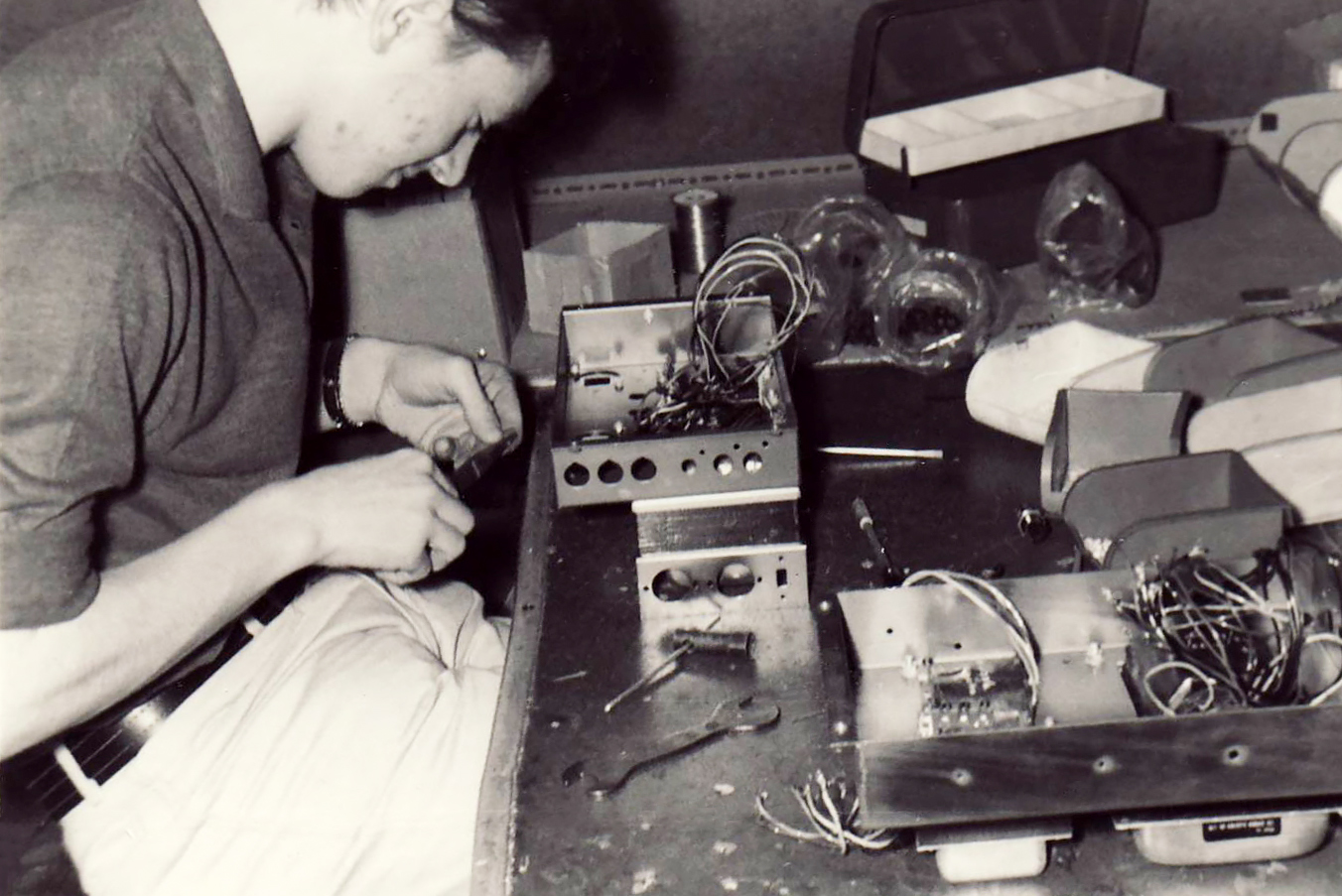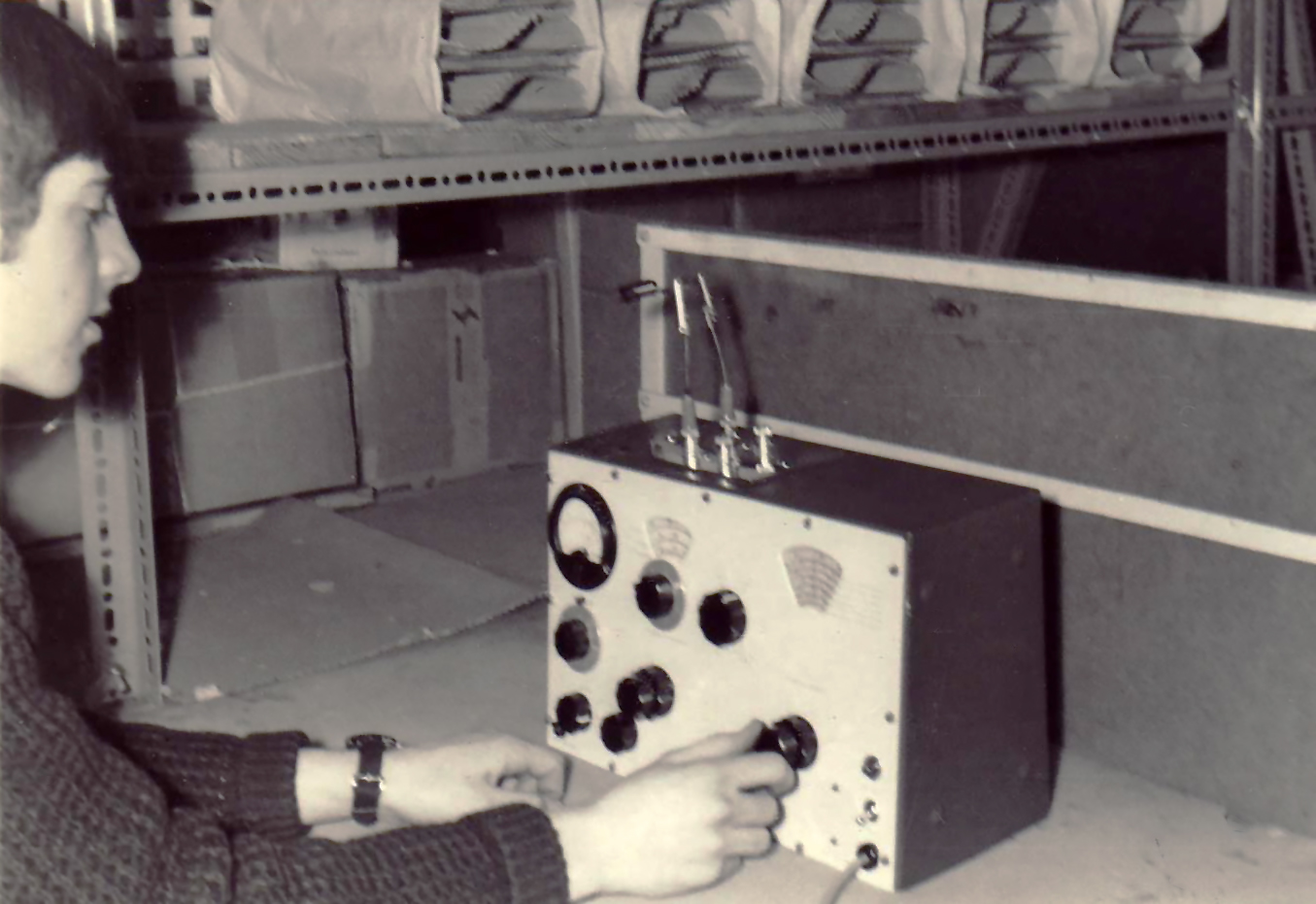 The Antenna Designed by G8KW - The W3DZZ Trapped Dipole
The idea of parallel circuits or traps in a dipole antenna to obtain more than one resonance was first invented by G8KW.
He was assigned to the Royal Signals during the Second World War.
His idea was applied to military transmitting installations, this antenna design was later published in a ham magazine, this smart antenna system is known as W3DZZ antenna.
A parallel resonant circuit with coil and capacitance acts as an insulator.
The 7 – 7.2 MHz resonance is a high impedance for 40 m and that creates an insulation between the traps. The ends of the antenna has a negligible influence on 40 m. In practice it appears that the length between the traps is not too critical because the parallel circuit draws, as it were, the antenna part between the traps in resonance.
On 80 m the capacitance's share is negligible and the coil works as inductive extension so that the antenna works on the lower frequency. By extending or shortening the outer parts, one can obtain a resonance of your choice in the 80 m band. Often there are also resonances on the 10, 15 and 20 m bands due to an (accidental) shortening effect of the capacitors. With these three bands the SWR can reach a SWR = 2.5.
KW Electronics - The Company
K.W. Electronics was a British manufacturer of amateur radio equipment founded on 5th January 1956, when Roland (Rowley) Shears (G8KW) and Ken Ellis (G5KW) began importing GELOSO VFO's from Italy and making antennas, dummy loads, and accessories for the UK ham radio market in Rowley's house.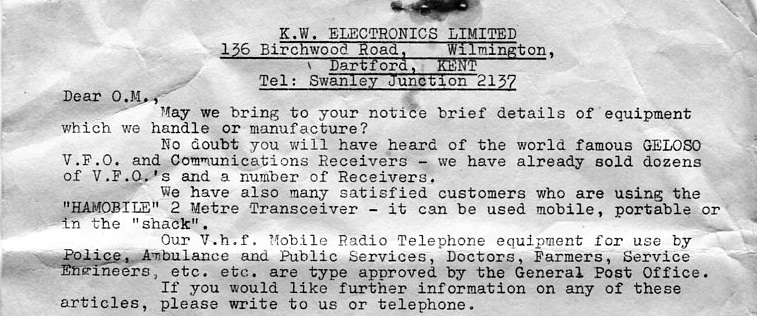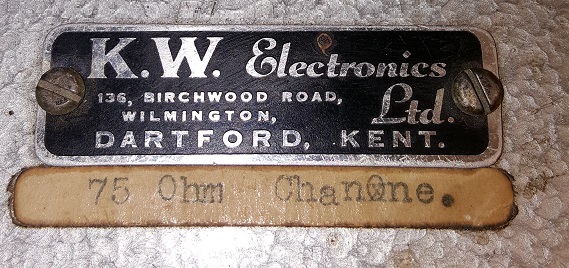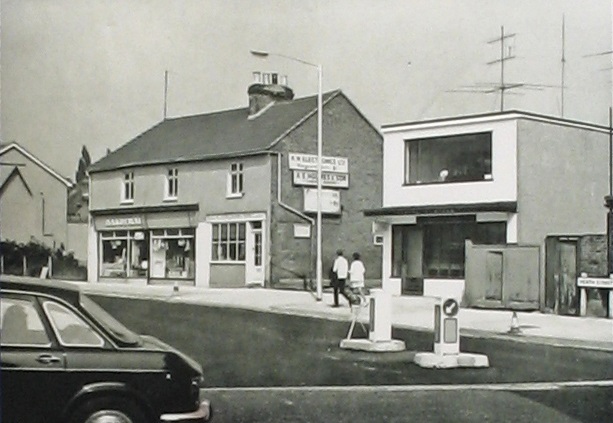 By 1969 KW Electronics had upgrade the KW 2000A to the KW 2000B and found a real winner in the UK market.
As well as a few minor design tweaks the big improvement was a 2 speed dial mechanism with a slightly better readout and the transceiver was their best seller for a few years.
G3ZPS states that he has heard stories of queues of UK hams turning up at the Dartford factory at Heath Street on a Saturday to pay cash for their new KW 2000B.
The last model was the 2000E from 1973 until around 1976 (apparently missing from the 1976/7 KW catalogue).
Although it was the first (and only) extensive redesign of the KW2000, it had an improved receiver front end and 500kHz band segments, but aparently suffered from further cost cutting, strong competition and limited development .
There was no denying that by the time of its introduction all valve HF SSB transceivers were a dying breed (it turned out to be a slow and painful death for Drake, KW and Swan amongst others).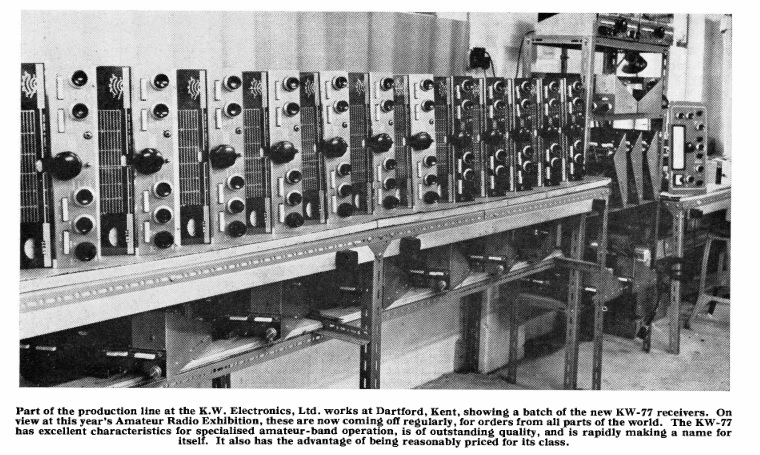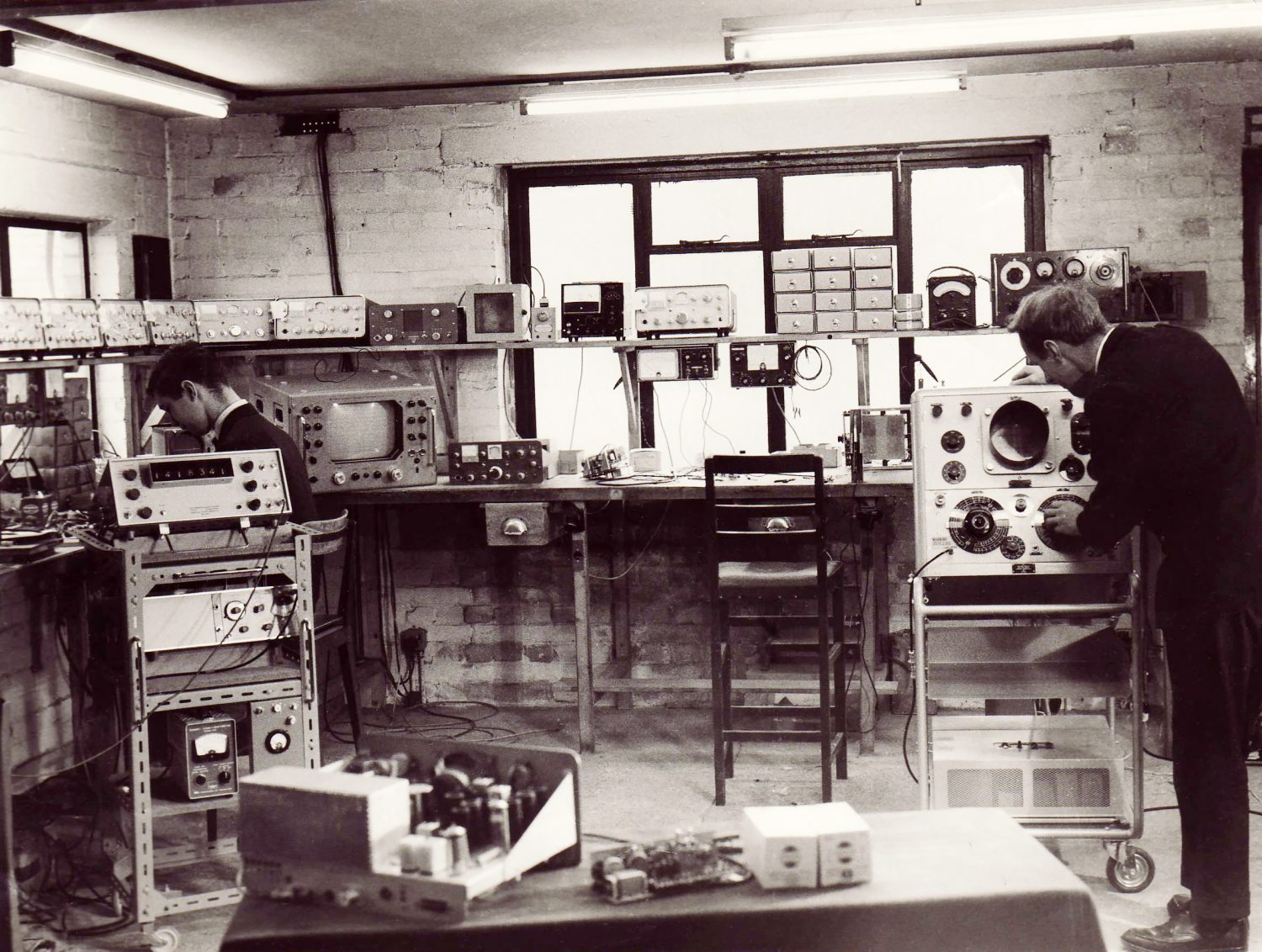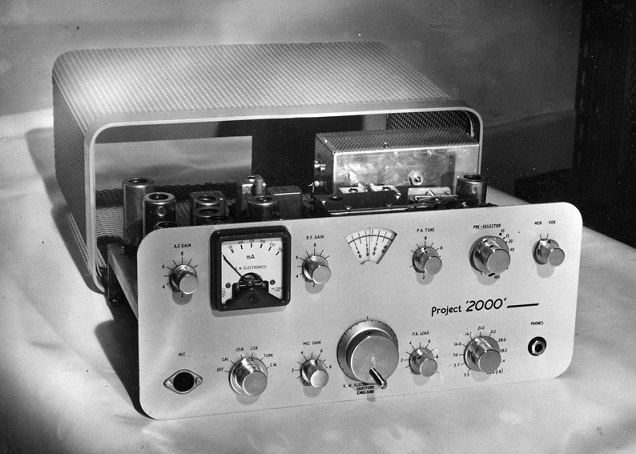 In 2012 the American Amateur Radio magazine called 'CQ Amateur Radio' added Rowley Shears G8KW to their 'Hall of Fame for founding KW Electronics in the UK and also helping re-establish amateur radio in Germany after World War II.
Some Press Cuttings about KW Electronics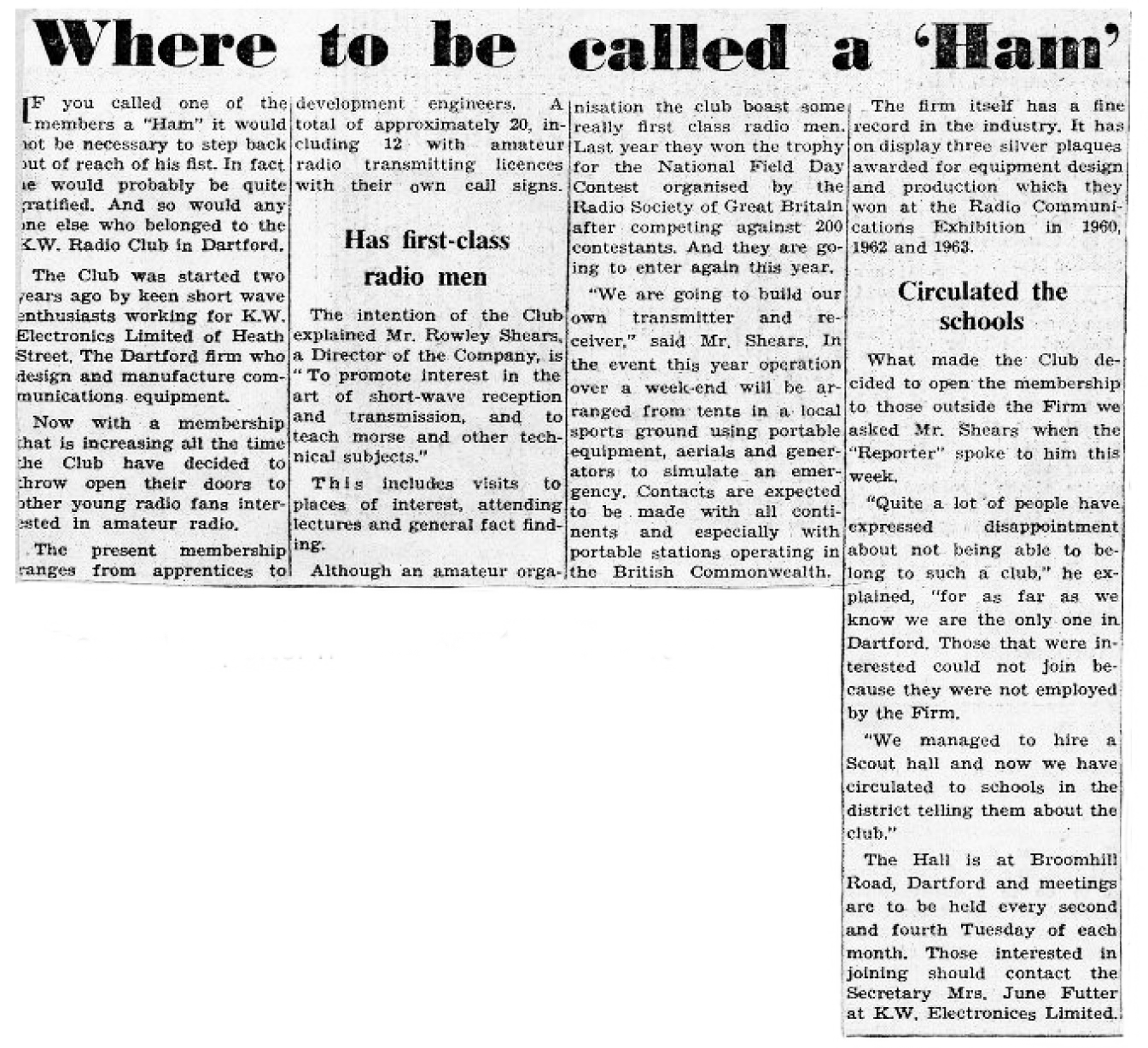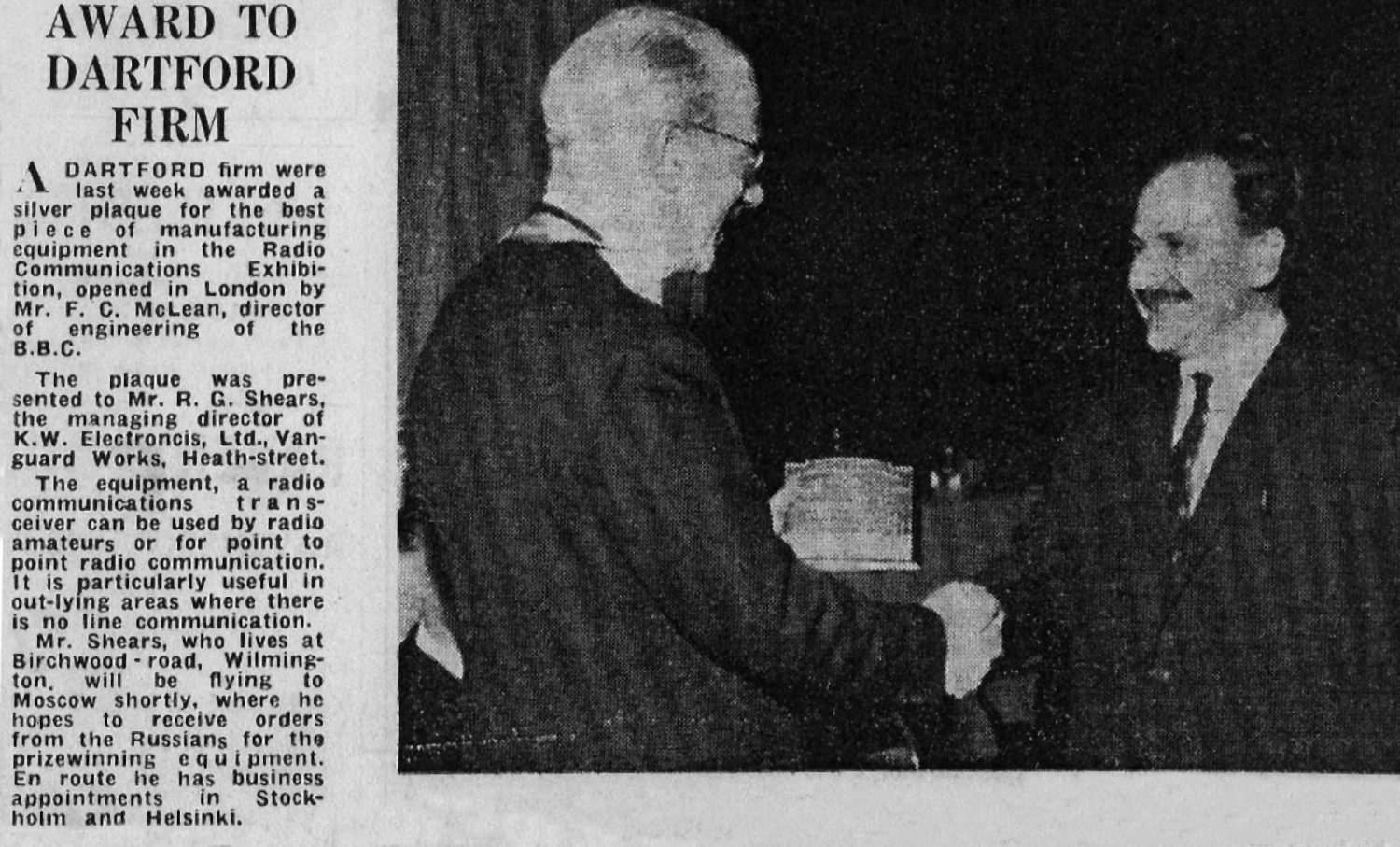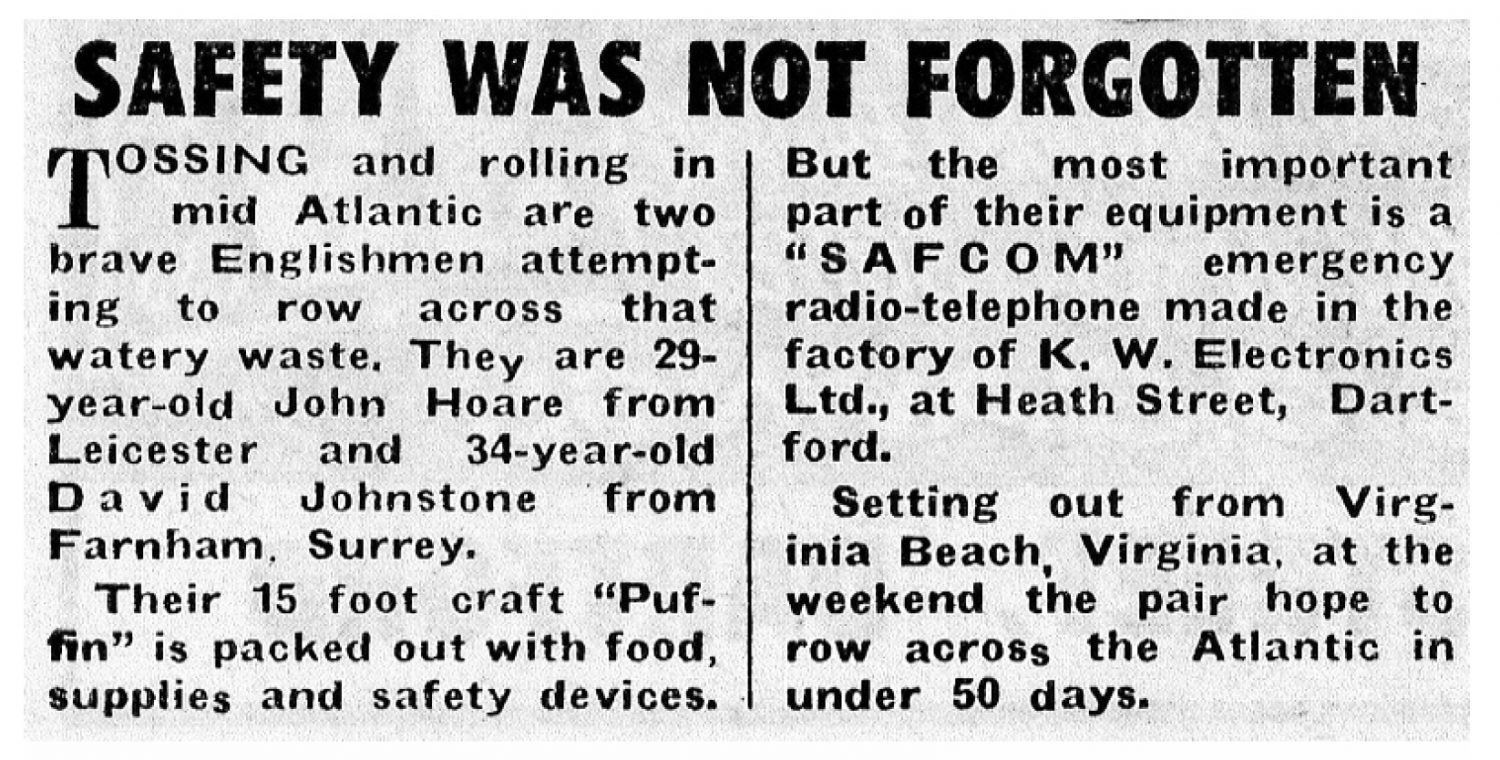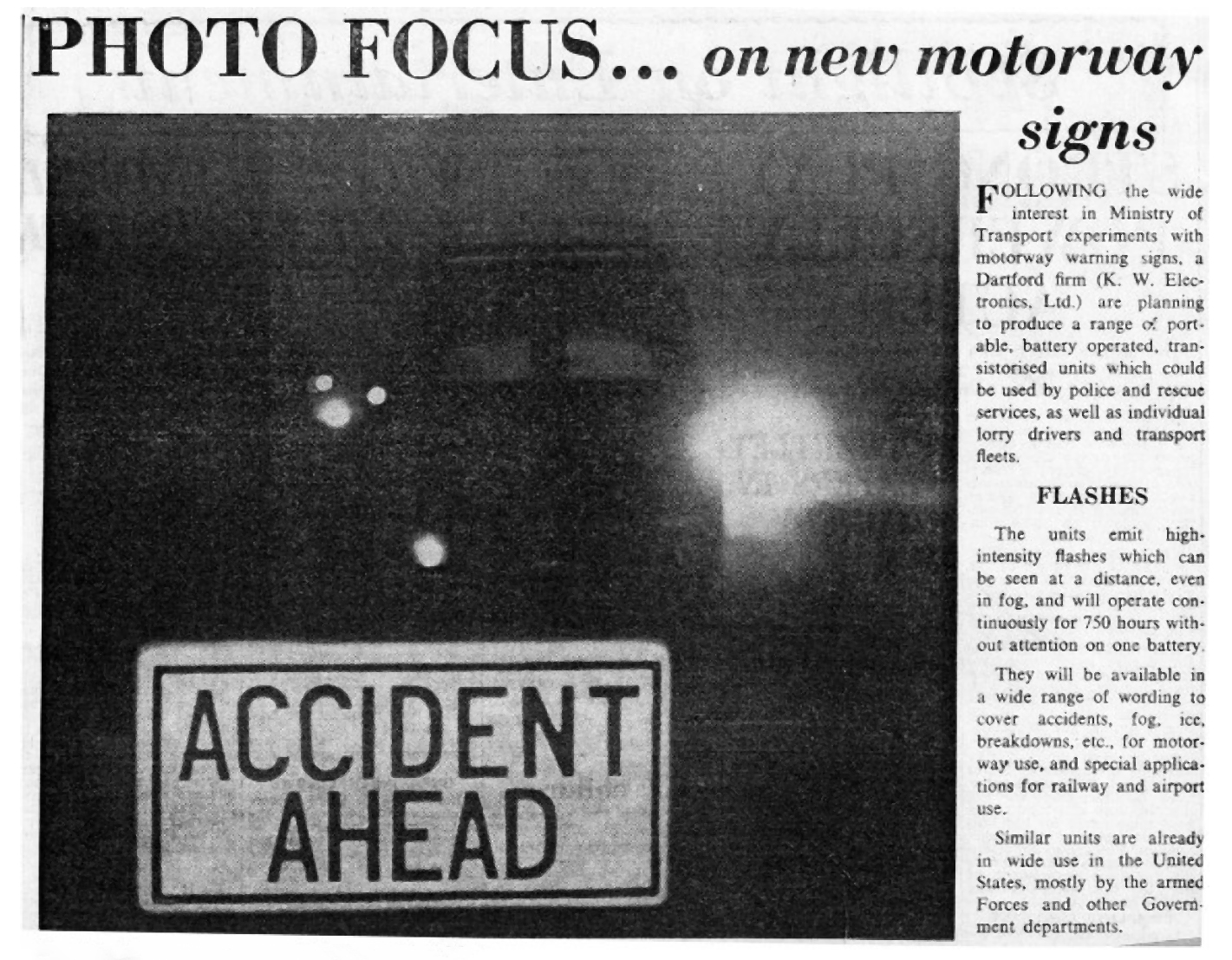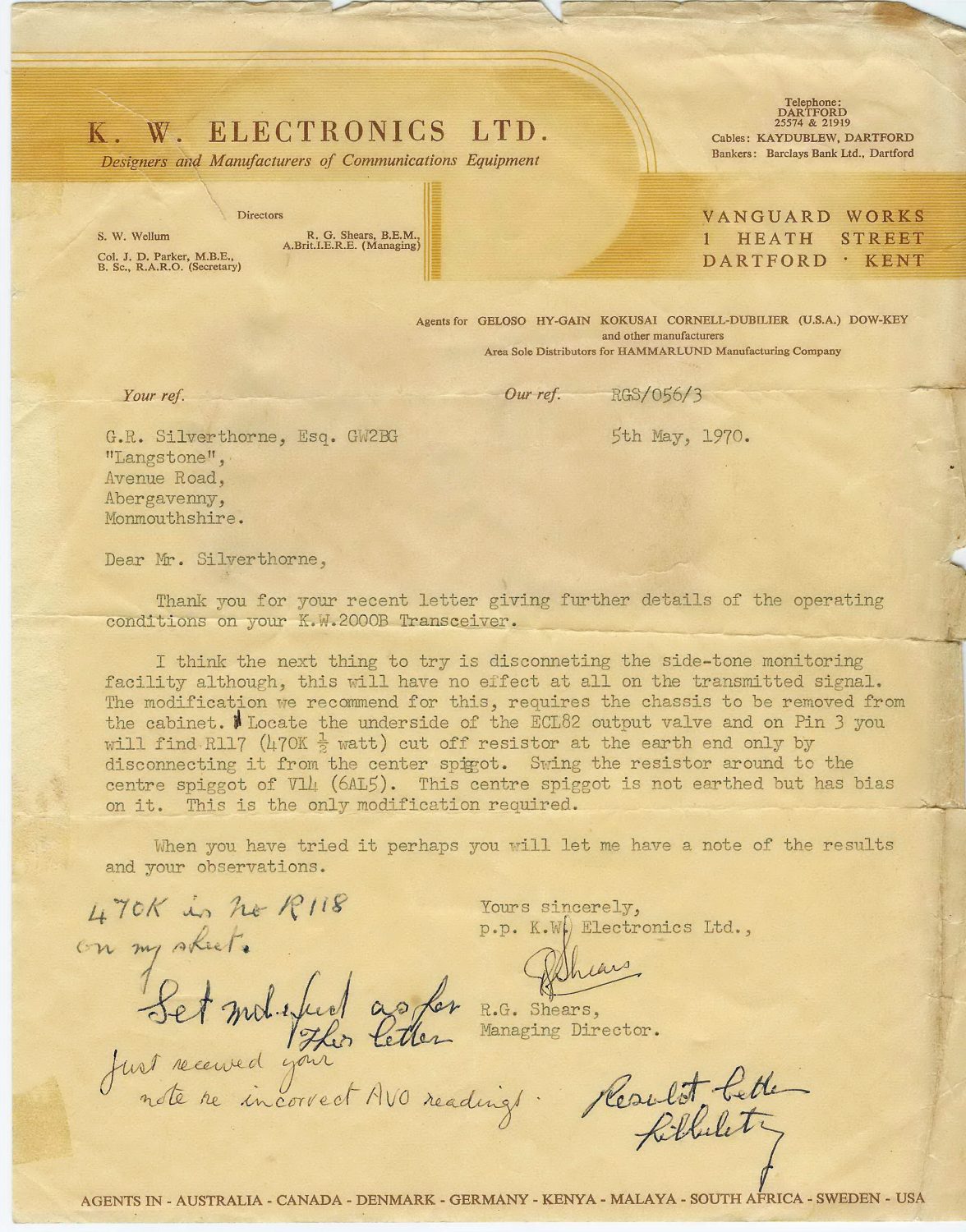 Every year over the first weekend in January there is an event called 'KW Days'
KW Days offers clubs and collectors worldwide a special opportunity to activate and demonstrate equipment on the anniversary of the founding weekend of the KW Electronics company.
Every year stations will again be active in a number of countries and across the UK.
Listen out for those using the really Old Transmitters such as the Vanguard, Victor and Viceroy, you may even manage to catch someone operating from Bletchley Park where I believe they still have one of that last KW2000E's ever made, featuring a Nixie tube digital read-out and originally the company founder's personal radio, sadly my own KW2000E is a few years off being heard as it needs a great deal of parts after a poor life of being messed with by previous owners.
Popular for this event has become so high that a mid-year event is being considered, for the first weekend in July, celebrating the patent filing date for the world famous KW trap dipole (Based on his war time designs of the we now know as the W3DZZ)..
As always, SSB/CW activity will be on any frequency ending in 77 (KW77 Rx) +/− QRM That is: 1.977, 3.777, 7.177, 14.177/277MHz, etc.
AM activity will be on VMARS frequencies.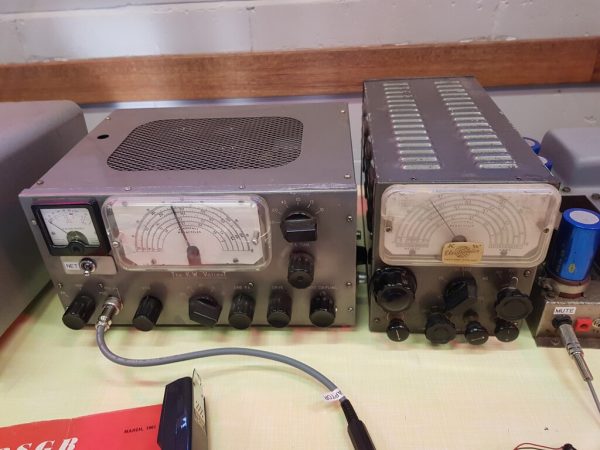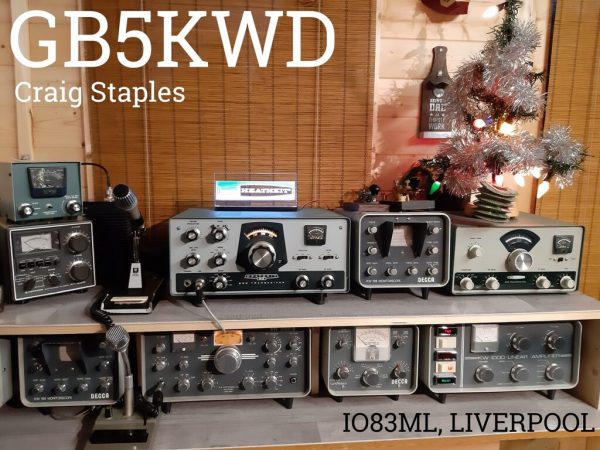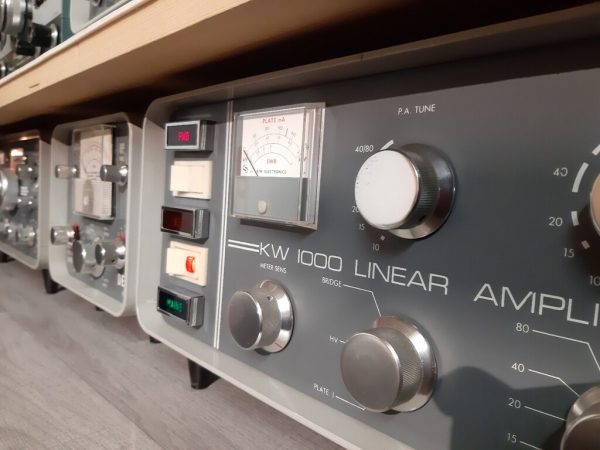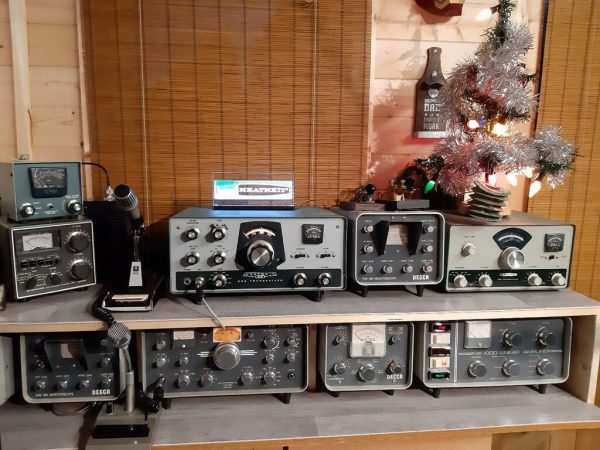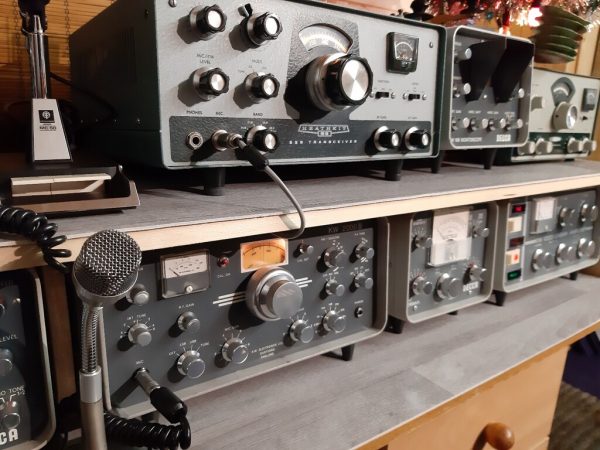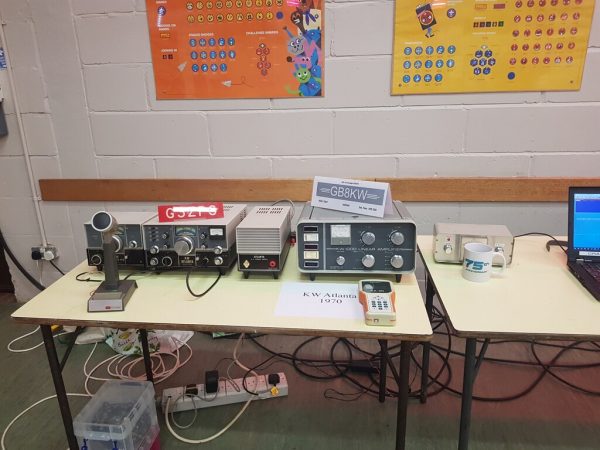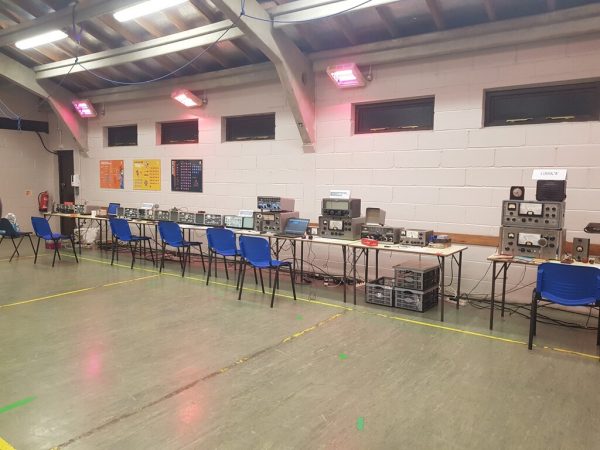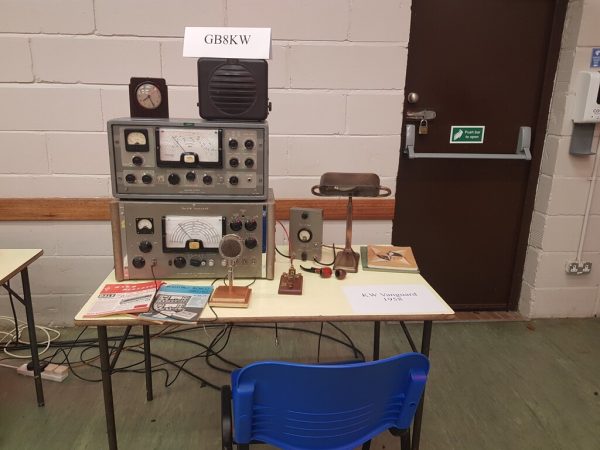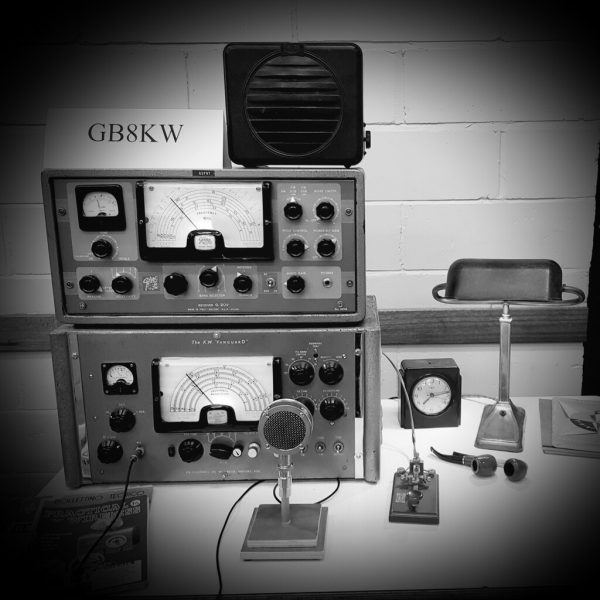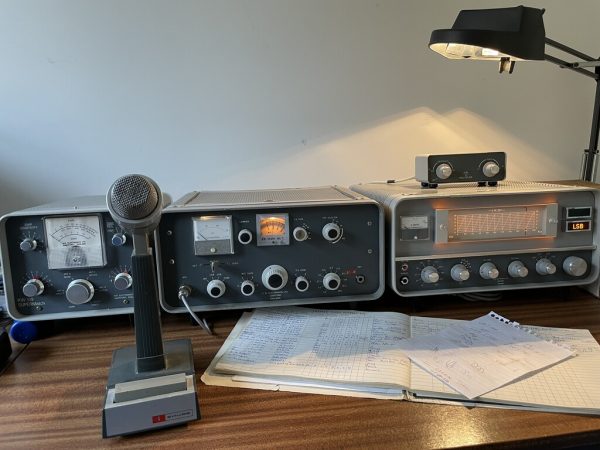 Groups.io KW Electronics Pages
Click the link below to visit the groups.io forum for KW Electronics, a very helpful society who aim is to keep as many of these old radios alive.
USEFUL KW ELECTRONICS DOWNLOADS
Whilst I have been compiling these pages I have come across some really poor scans of material, and so if anyone has any large schematics, drawings or anything useful to others that they would like scanning in at super high-resolution, I have here a device here called a 'Drum Scanner' capable of scanning A0 sized documents (1200mm x 900mm) in one single go, I am more than happy to cover the recorded delivery postage for any material and will be very happy to supply you a copy of the large files back on CD or Memory stick in whatever format you would like.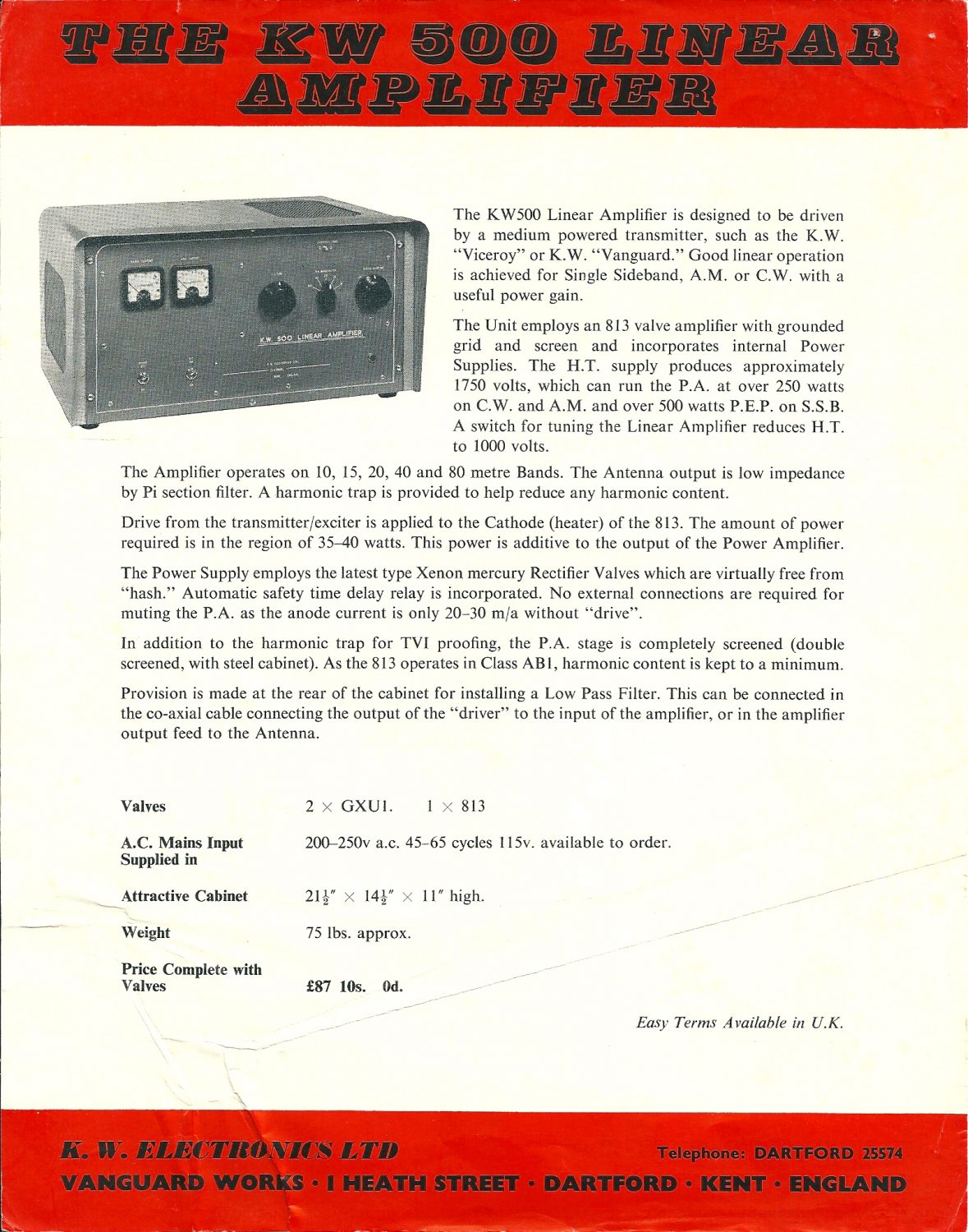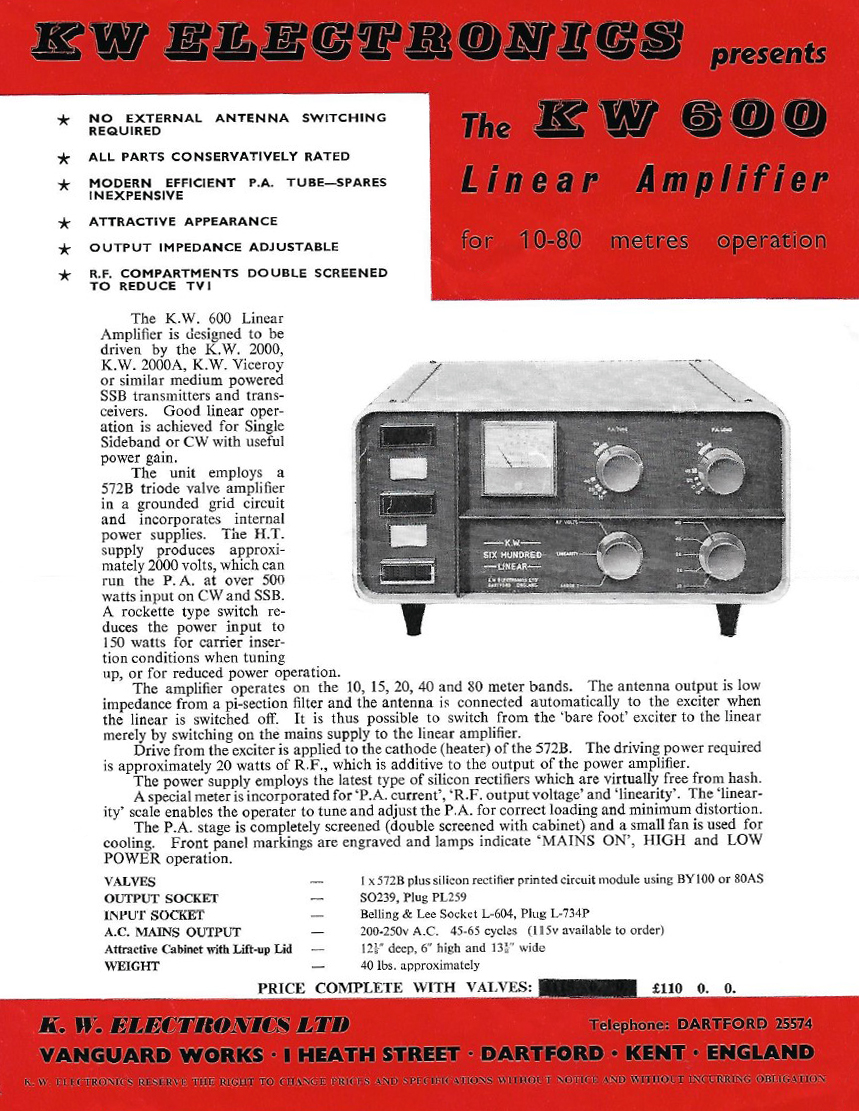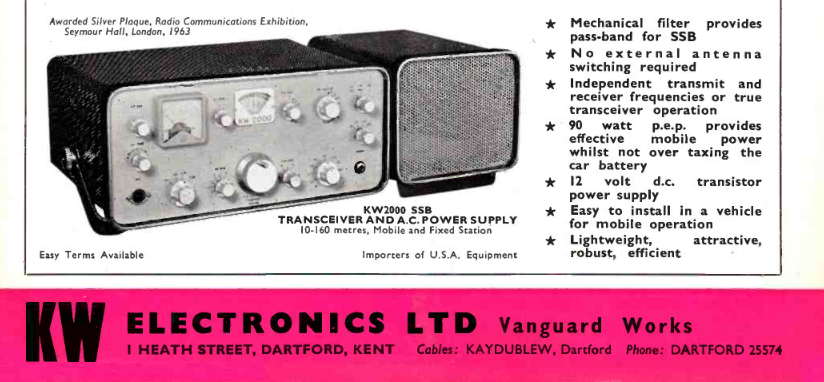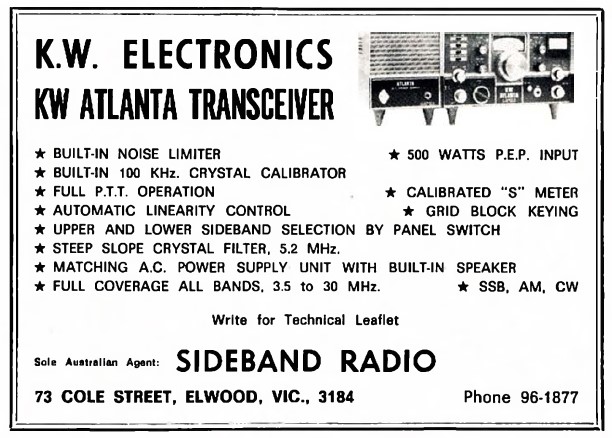 KW Electronics Downloads Index