TronixPro Virtuoso XT Fixed Spool Reel
I won't lie, this was not my preferred choice, I actually wanted the Akios AirLoop R10, which is on order at Kelvin's Tackle shop here on the Isle of Man, but Akios are having a lot of issues with keeping their stock levels up thanks to Europe punishing us for Brexit.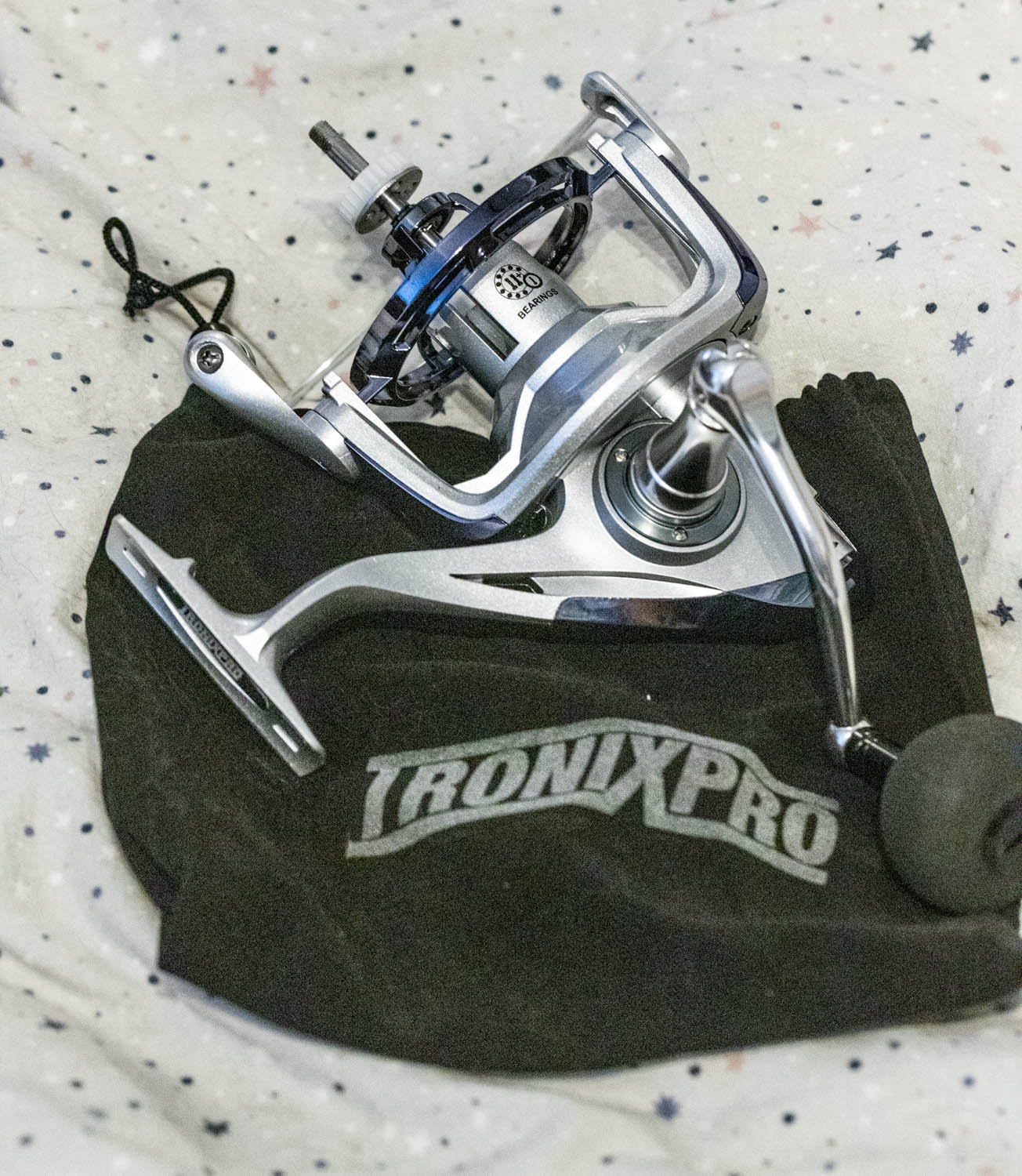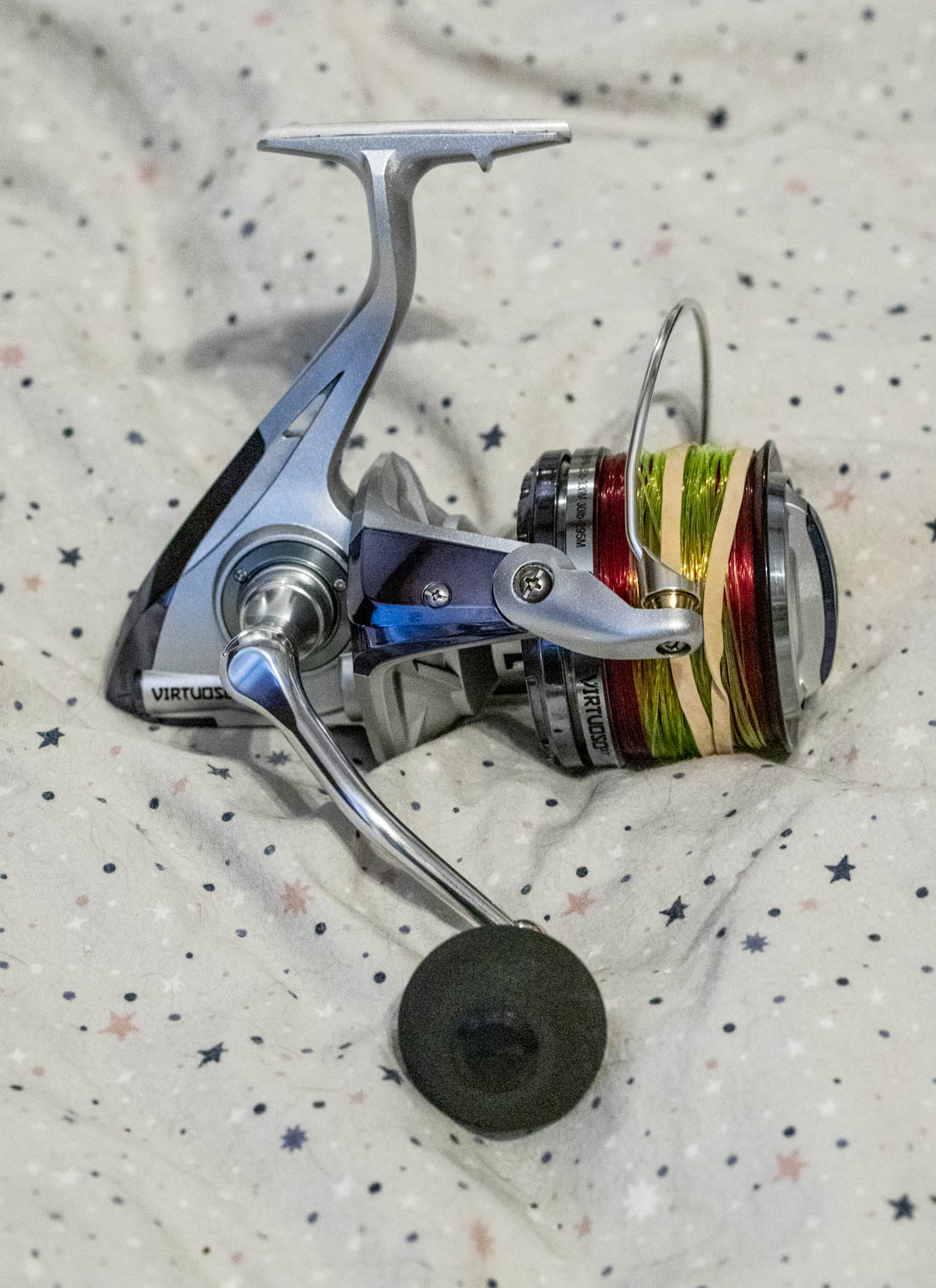 I know a lot of people who have this reel, and get on with it, it is not a top end reel and has the odd bit of plastic on it where you would like to see stainless, but it has a good reputation and it's line lay is superb, 
The reel comes with nothing too special, you get a large and a medium spool, and a bag, and a small and kind of useless parts diagram.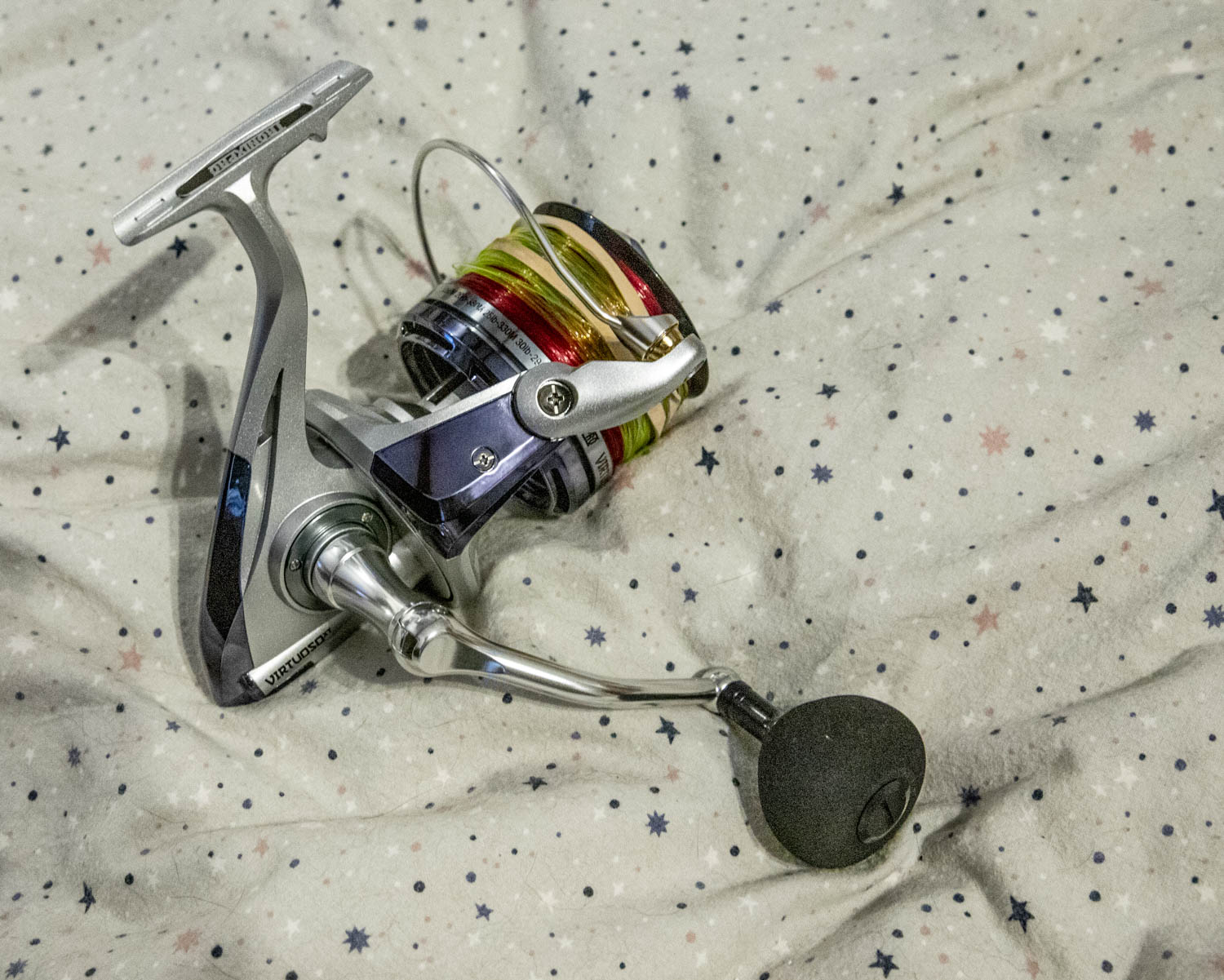 A fixed spool range aimed at the match or dedicated angler who fishes with long range, fixed spool surf casting rods and needs the flexibility of using different diameter lines. This is our most versatile fixed spool reel range, giving the angler endless options to suit each fishing situation.
Virtuoso eliminates the problem of having to source expensive aftermarket spools for fixed spool reels. Virtuoso has an interchangeable range of spools that fit all our Virtuoso reels, all of which can be purchased separately. This allows the angler to easily buy, load and carry as many spools as they wish with all the line diameters they could ever want. Spools are colour coded, allowing them to be easily identified from the top down when in a spool case or box. There are five spools to choose from, from a deep spool through to a UL shallow spool.
Virtuoso reels have been designed for saltwater use. They feature graphite bodies and stainless steel bearings which are corrosion resistant and saltwater proof. Each reel features a precise, micro adjustable drag so you can set it exactly to where it needs to be for the conditions and intended catch. Each reel also features a slow oscillation system that improves line lay and promotes line efficiency during the cast for longer distances.
Includes 11+1 Stainless Steel Bearings and a comfortable EVA grip handle. Comes supplied with one medium and one deep spool.
Interchangeable, independently available spools.
Stainless steel bearings and graphite body.
Slow oscillation system for improved line lay.
Spools come with Tronixpro Spool Bands and reels come with a Tronixpro cloth bag.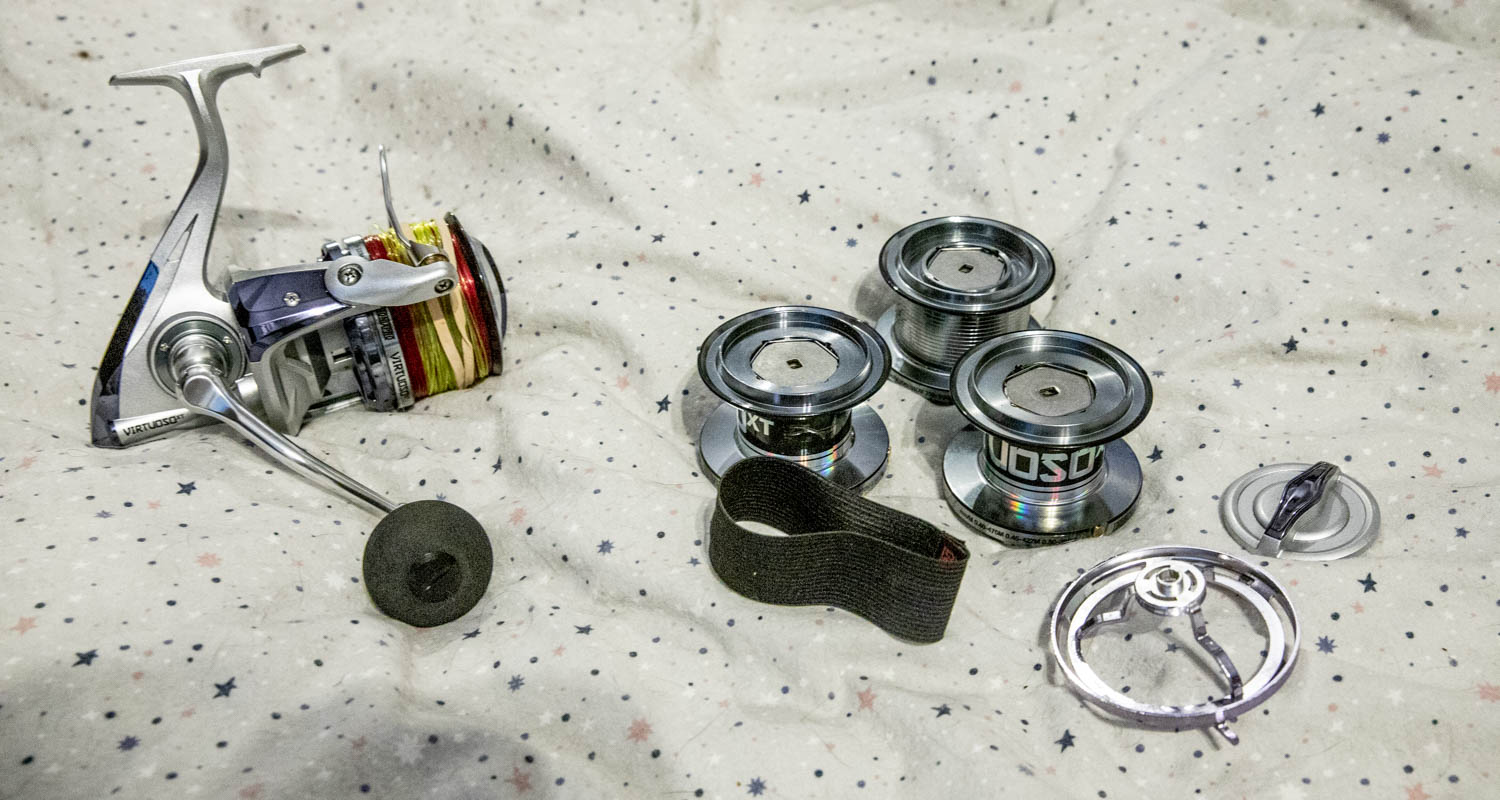 The other main reason for buying this reel was that like most it comes with two spools (one medium/one large), but unlike most there are a load of third party spools out there that you can get.
The Large Spool:
475m of 0.40mm line
422m of 0.45mm line
380m of 0.50mm line
The Medium Spool:
380m of 0.35mm line
330m of 0.40mm line
295m of 0.45mm line
Now the only annoying thing here is that because you get one spool of each size, it does mean that to put the line on your reel you are going to have to order a couple of spare spools, to be spares so that you can reverse the line onto one spool, before off-loading it on to the spool that you will be using.
I will hopefully be using this for boat fishing as well so I decided to grab a few spools of fleebay and managed to find a good deal of another set of large and medium spools with a spare drag nut and another line guide, one of the spools came with line already on it which I will use for casting a few times before I decide what to do with it as not sure of the age or size of the line at the moment.
I have also ordered a couple of shallow spools as well, these hold around 220m of 0.25mm line which should be just about right for shore fishing for most species.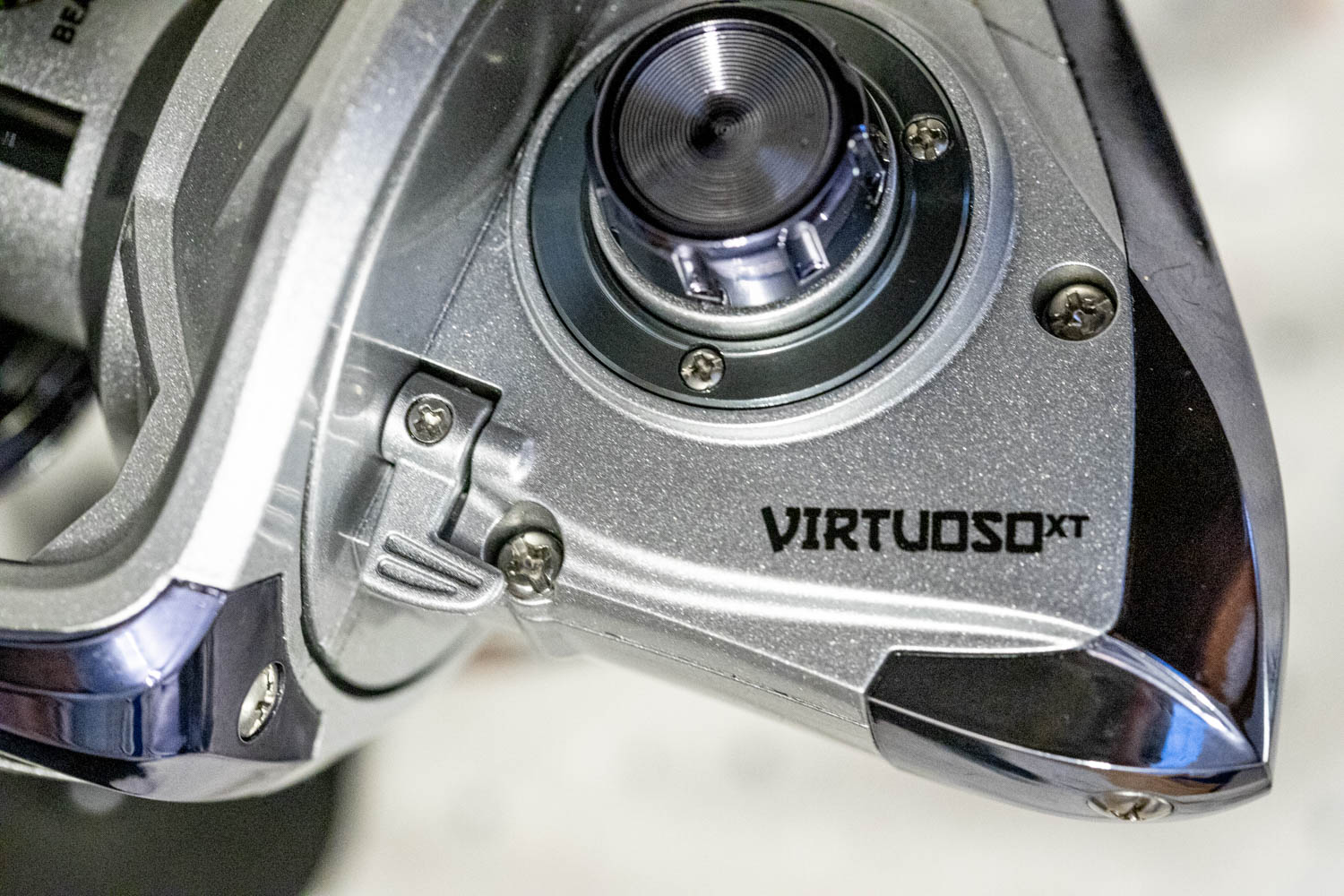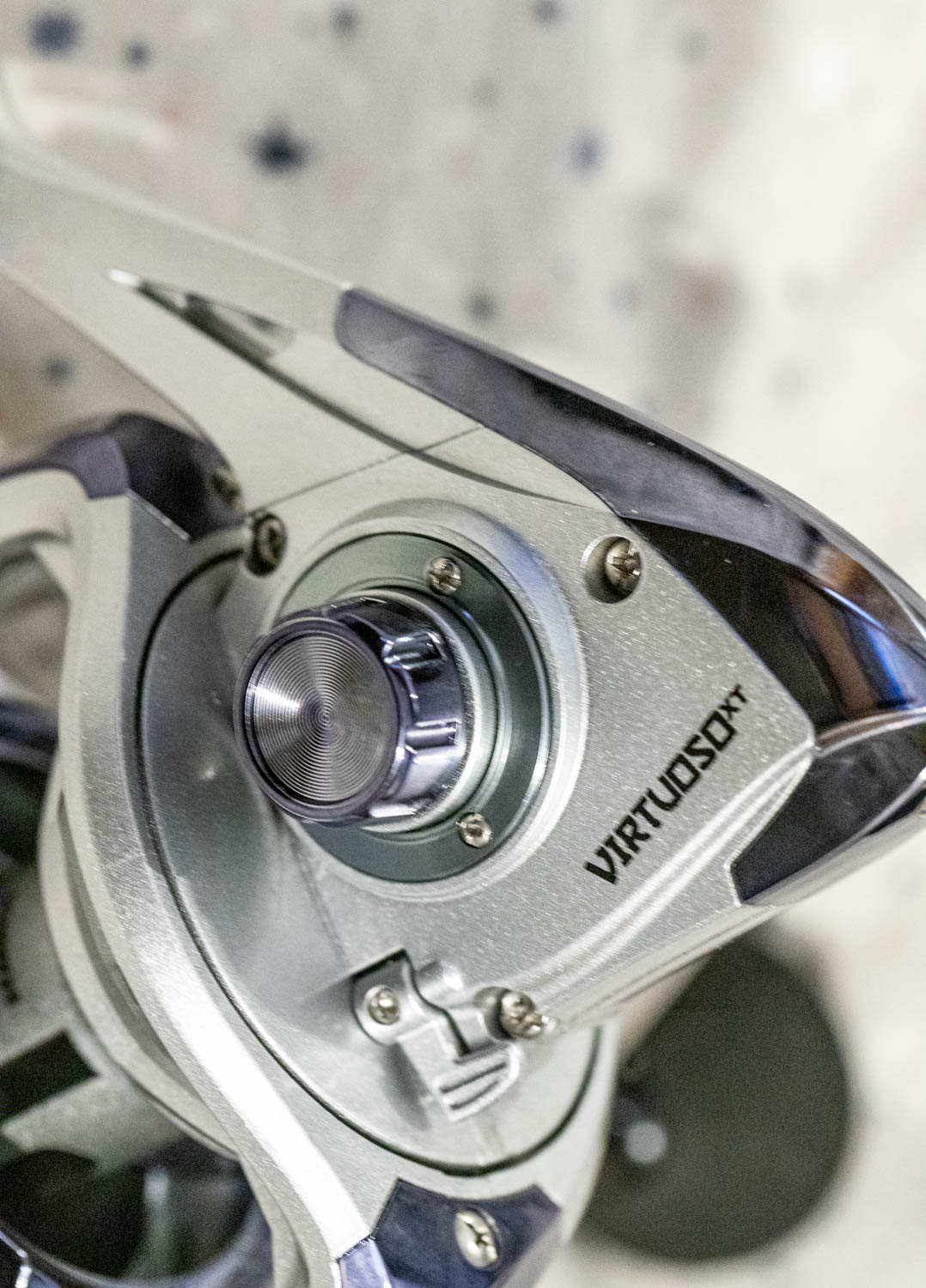 The cover for the handle feels like it will not last too long, I may be wrong but it does feel a tad cheap and as though it will break easily, I did look around to see if there was third party ones available, but none found yet and I am sure I am just being overly picky, after all, the reel is cheap at £85 and you certainly do get a lot for your money, the odd bit of plastic I am sure can be overlooked here.
My final conclusion is that I like it, it was not what I wanted, but it was on the list of what I knew I would like, it comes with 11 ball bearings hidden away somewhere so it has to be at least up there with the good reel that you can buy today. It is certainly not going to compete side by  side against your £400+ Shimano reels, but for just under a quarter of that you get a very capable reel, that is hopefully big enough to handle some rough use and the odd Tope from the beach.