WANTED
Drake Parts, Bits, or Complete Units
I am desperately after anything Drake Related for a Restoration Project, If you have any old Drake stuff laying around, it does not matter how poor the condition is, I just would like something to restore. If you do have anything then please contact me on : mail@md0mdi.im
Please if you can Add anything to this collection
All us Old Restorers would be forever grateful
This site is to make it easier for others to locate Manuals and Technical Information
Drake Radio Downloads and Information Pages
R.L. Drake was founded in 1943 by Robert L. Drake, a young engineer with a significant background in radio design for major industry concerns. The company began as a manufacturer of low pass and high pass filters for the government and amateur radio market. After World War II, the company applied its engineering expertise to the consumer market and started producing amateur or "ham" radio transmitters and receivers.
The company's amateur products soon became known as the "Cadillacs" of the ham radio field. Many of the Drake receivers, transmitters, and transceivers manufactured in the fifties, sixties, and seventies are still in active use today. Collectors and Drake aficionados will often pay twice the original market price to add such an item to their "Ham Shack".
Drake expanded their product line with marine radios and other reception hardware. In 1981, Drake investigated the then semi-hobbyist field of home satellite reception equipment. Drake engineers, under the leadership of founder's son Peter Drake, completed a prototype satellite receiver in just four months.
The demand for satellite receivers in the 1980s was overwhelming, convincing Drake to manufacture commercial satellite receivers and distribution equipment, as well as reception equipment for the international marketplace.
In 1997 Drake brought its expertise in the RF communications field to the assistive listening market. The transmitter/personal receiver system was put into production to help the hearing impaired participate in venues where traditional hearing aids amplify all sounds, causing distortion or reverberation of the source audio.
In 1998 Drake introduced video modulators in miniature. Having produced 19 inch rack equipment for the CATV industry for several years, Drake sensed the need for smaller equipment, as cable "head-ends" are typically remote buildings where space is a commodity.
Today, Drake makes it easy for cable operators to plan and deploy digital solutions. Working with major content providers, Drake provides a comprehensive digital offering that comes pre-configured for plug-and-play capability.
Company Highlights
Drake founded in 1943.
Drake builds first shortwave radio, the 1A, in 1957.
Drake builds first ham radio transceiver, the TR3, in 1963.
Drake builds first consumer satellite receiver in 1981.
Drake is featured in Wall Street Journal in 1984.
Drake opens Canadian sales office in 1985.
Drake opens European sales office near Barcelona, Spain in 1990.
Drake is featured in Forbes article in 1993.
Drake celebrates 50th anniversary in 1993.
Drake returns to amateur radio market in 1997.
Drake introduces the AudioAccent™ Assistive Listening system in 1997.
Drake introduces the Minirack product line of miniature modulators, demodulators, and stereo generators in 1998.
The Drake Digital™ component series for distribution of digital television is introduced in 2001.
Drake Digital Transcoder packages are introduced in 2002.
Drake Digital to QAM Transcoder with multiplexing introduced in 2004.
Drake Digital Transcoder packages expanded in 2005.
Drake Digital™ expanded output frequency capability of Multiplexing QAM Modulator products from 860MHz to 1GHz in 2007.
Drake Digital™ DVBS2 Satellite to CATV QAM introduced 2009.
Drake Digital™ Standard Definition Video Encoder plus Multiplexing Encoder Host introduced 2010.
Drake Digital™ SCT2X4 selected by HITS Quick Take Plus for upgrading their Quantum High Definition Platform in 2010.
Drake Digital™ High Definition Video Encoder introduced 2011.
Drake Digital™ Signage Solution introduced 2011.
1943 – 1953                 11 Longworth St. Dayton, Ohio.
1953 – 1958                 Baum Opera House, Miamisburg, Ohio
1958 – 1978                 540 Richard Street, Miamisburg, Ohio
1978 –                            230 Industrial Drive, Franklin, Ohio
And before anyone mentions it! – I KNOW THESE BOOKS ARE NOTHING TO DO WITH R. L. DRAKE…  But What the hek, they are interesting…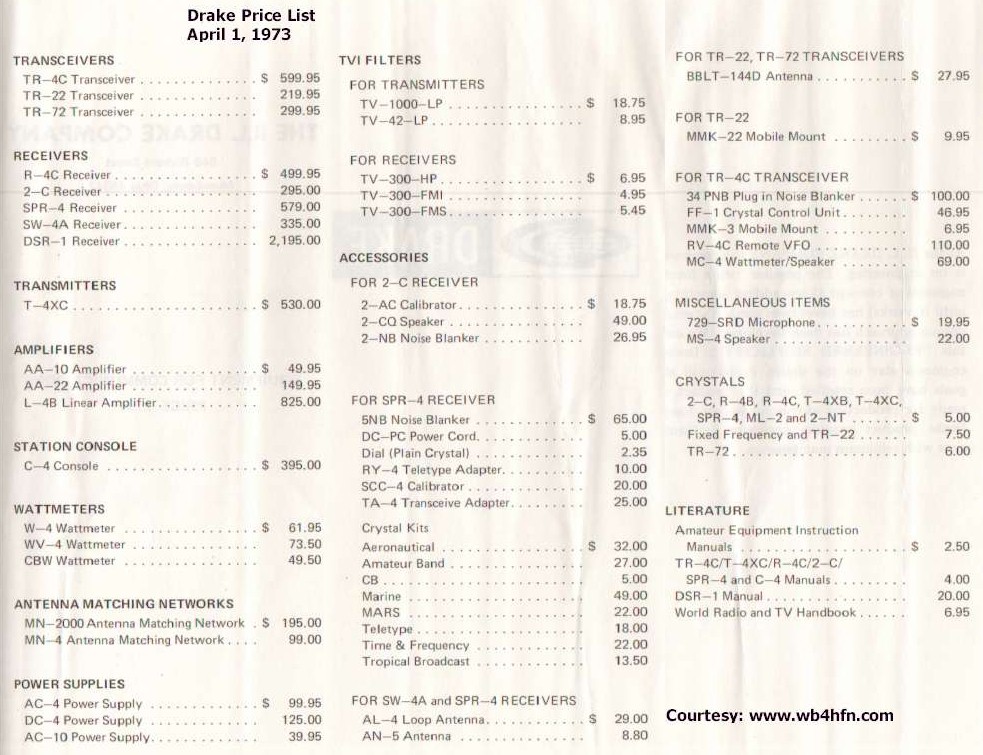 135.70 KB 3 downloads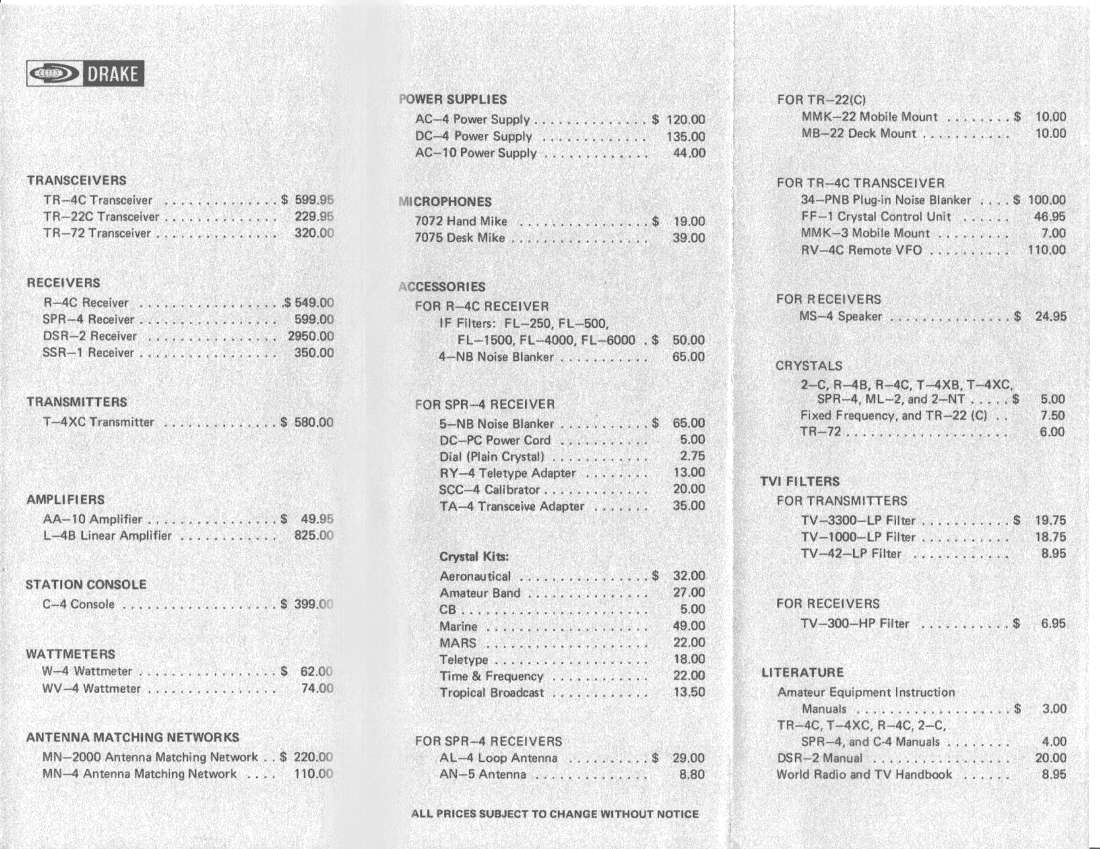 198.08 KB 6 downloads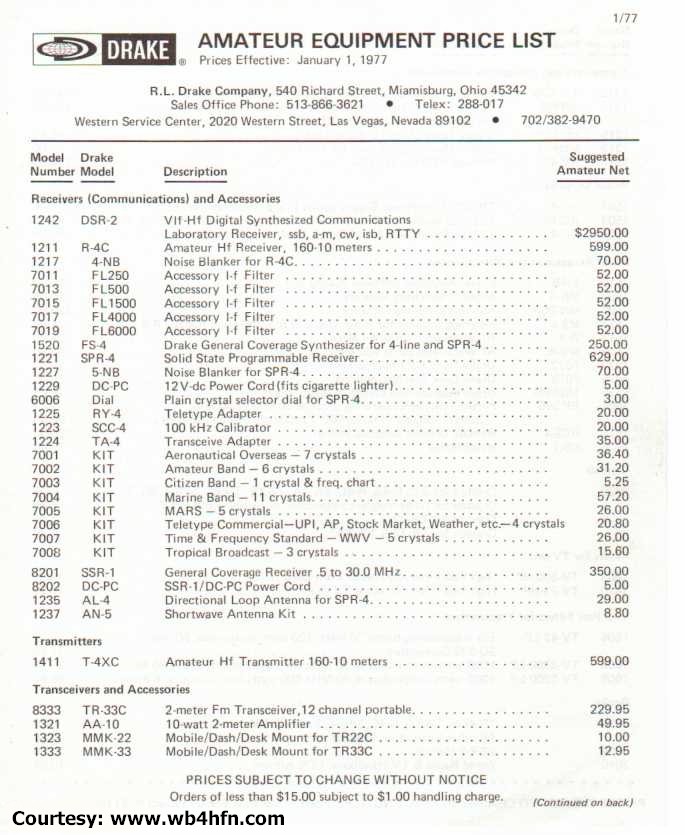 198.08 KB 6 downloads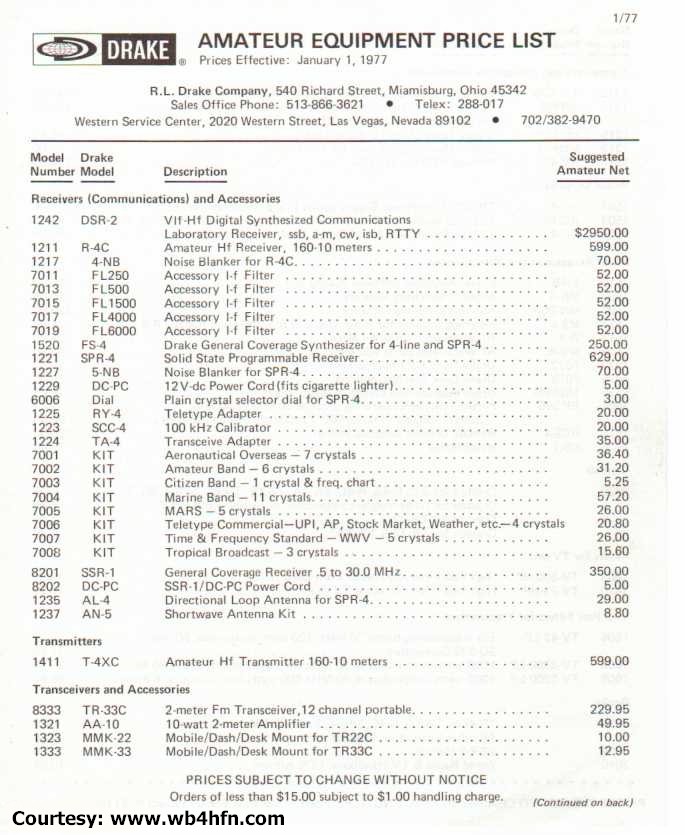 185.53 KB 3 downloads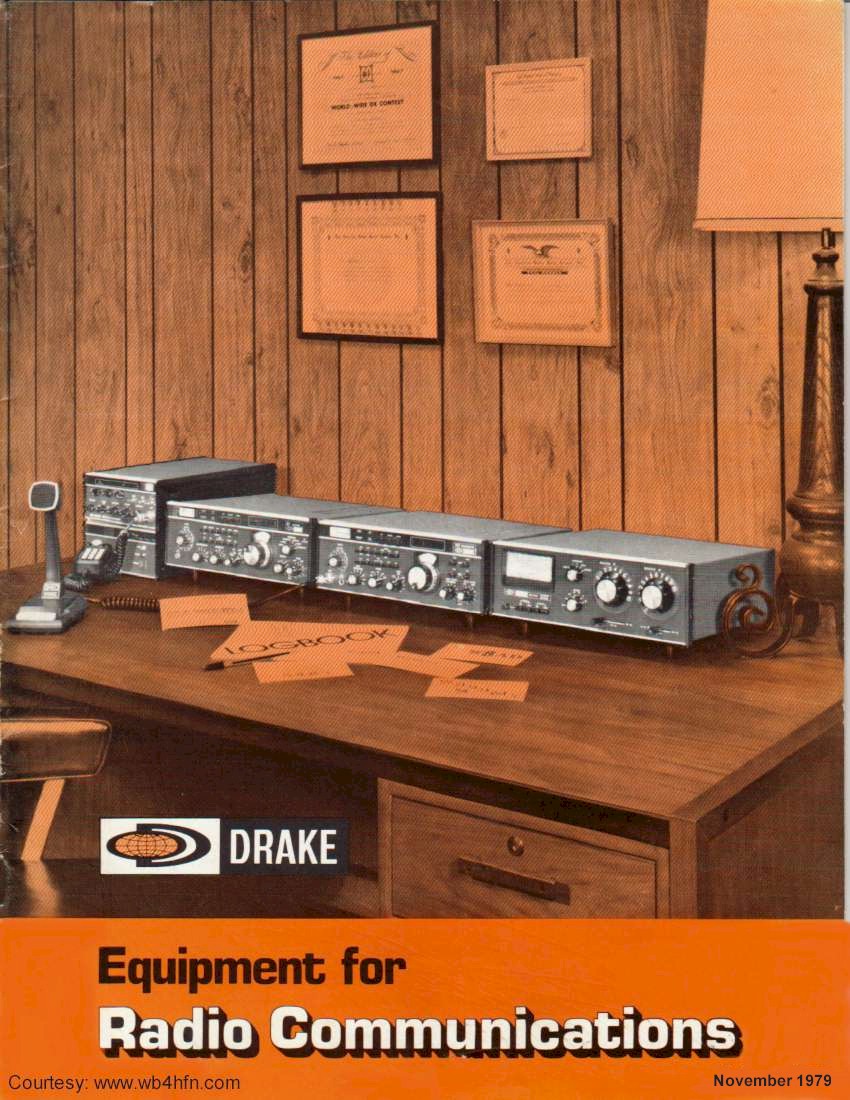 844.18 KB 4 downloads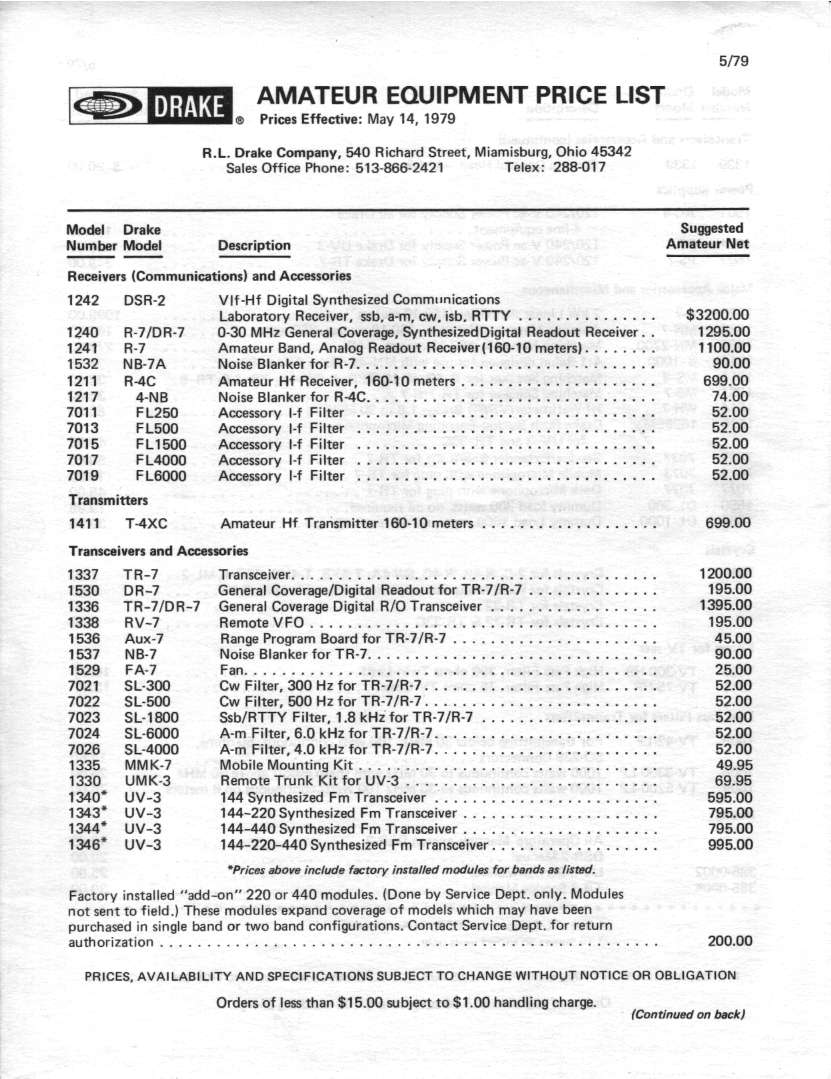 352.48 KB 2 downloads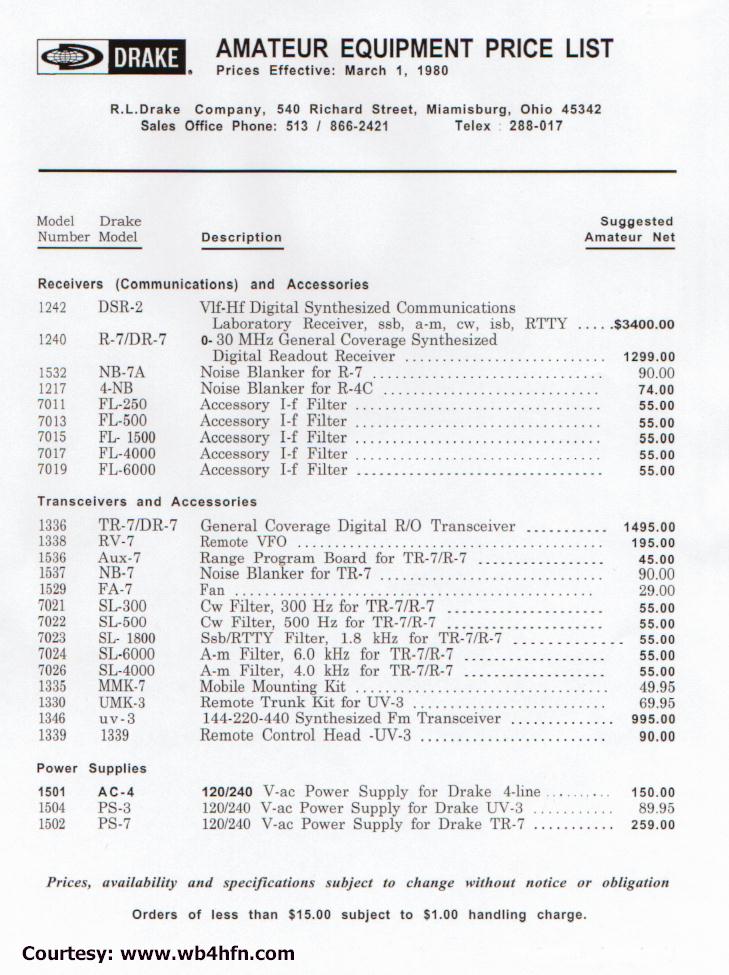 224.46 KB 1 downloads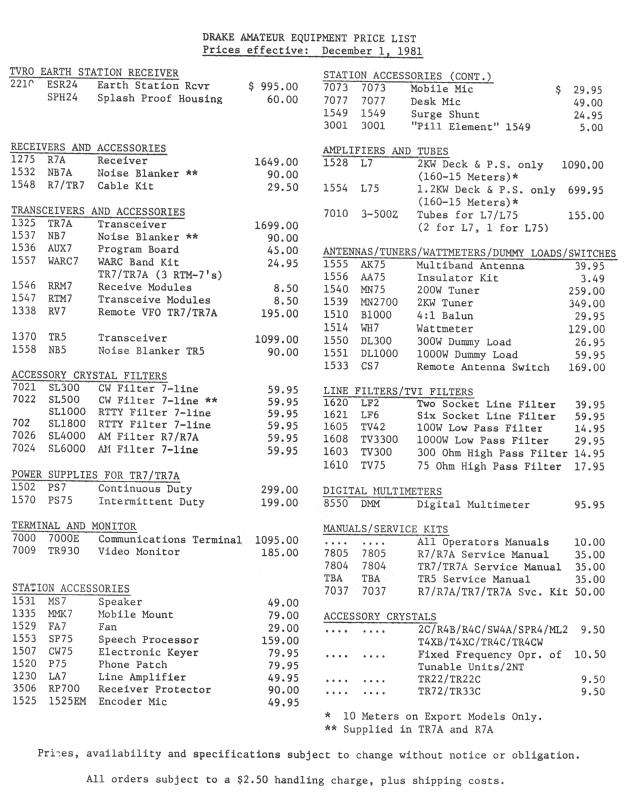 120.94 KB 1 downloads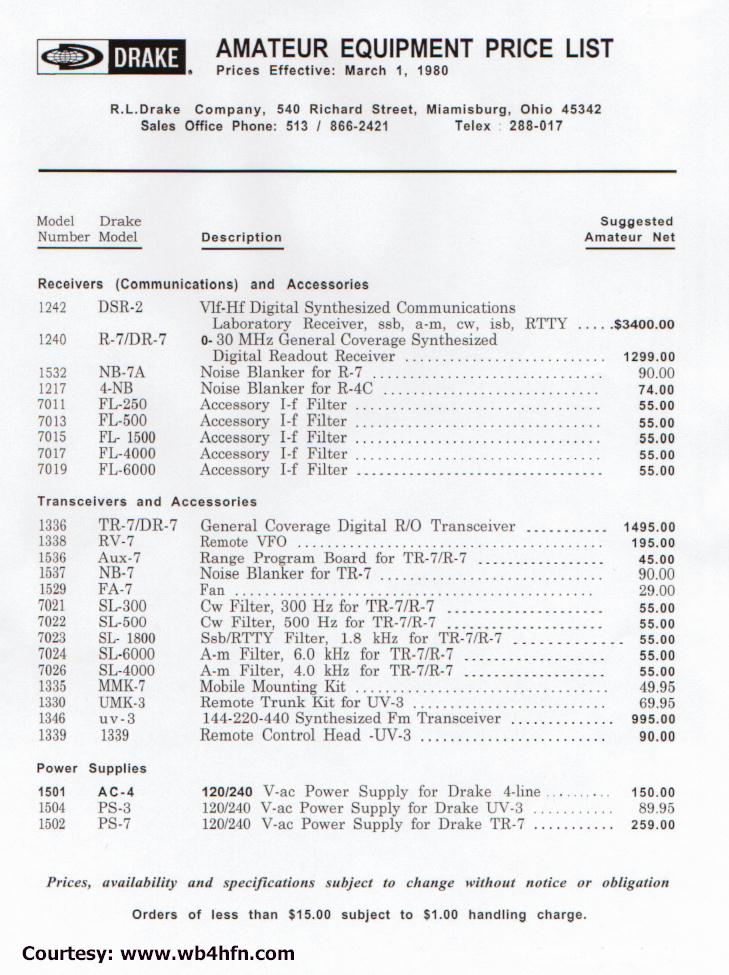 226.80 KB 1 downloads