KW-2000E Downloads for the KW-2000E Transceiver
After recently acquiring a KW-2000E without the Power Supply I was either looking at building a new Power Supply or finding out if it is possible to make an adapter to go between a KW-2000, A, B Power supply and a KW-2000E Radio.
Graham (G4EUK) Kindly came to the rescue with this very useful chart.
Please if you have not already, check out the KW Electronics Groups.io Page, they are a great community and always there to offer help and advice.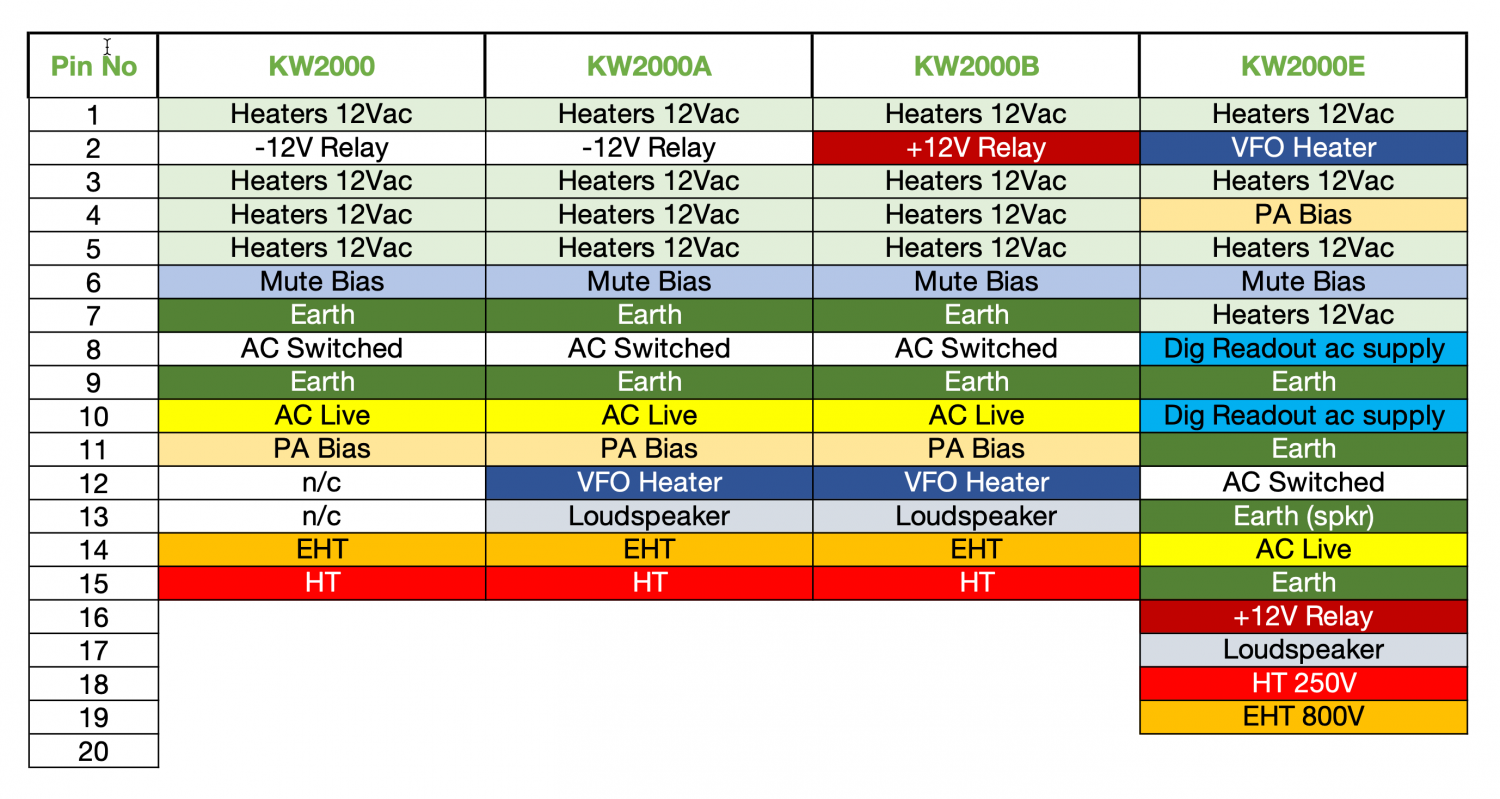 Notes:
The KW-2000E uses a 20-way (19 fitted) connector whereas the KW2000B has a 16-way (15 fitted).
The additional pins supply a digital readout with 9.5V ac – probably a 'future accessory' at the time and maybe also to be used on the KW-2000D.
There's an additional pin used in the earth return (about time!).
KW-2000E has 20-pin Painton plug/socket, Pin 20 is Blanked Off.
KW-2000, A, B have 16-way Painton plug/socket, pin 16 is Blanked Off.
Pin 12 on KW-2000 utilised as VFO Heater supply pin.
KW-2000E pins 8 – 10 have 9V ac supply for digital readout.
In KW-2000, the loudspeaker is on separate 4-pin plug, pins 2 and 3.
DC 12V relay supplies are negative on KW-2000 and KW-2000A, positive on the B and E models.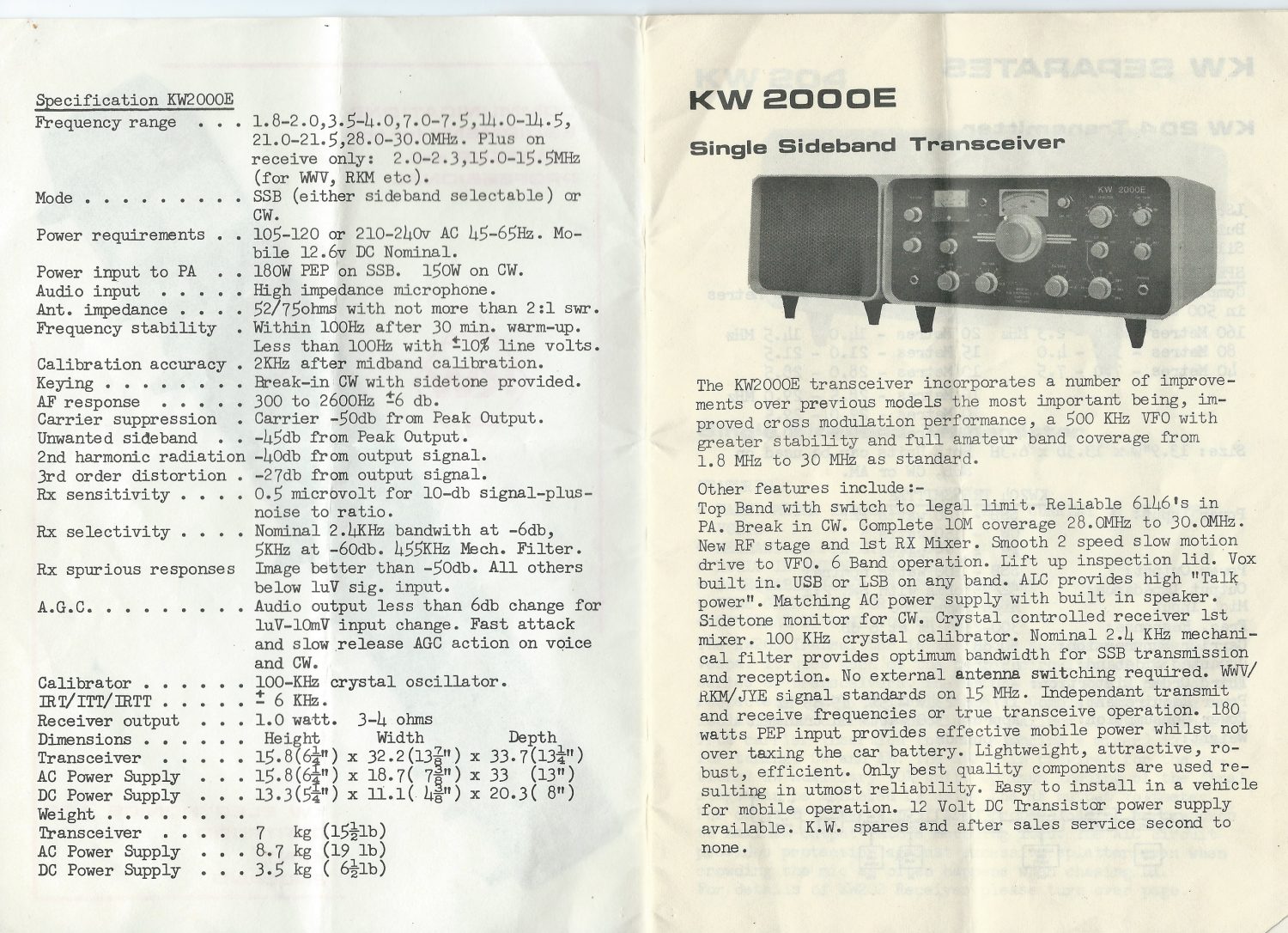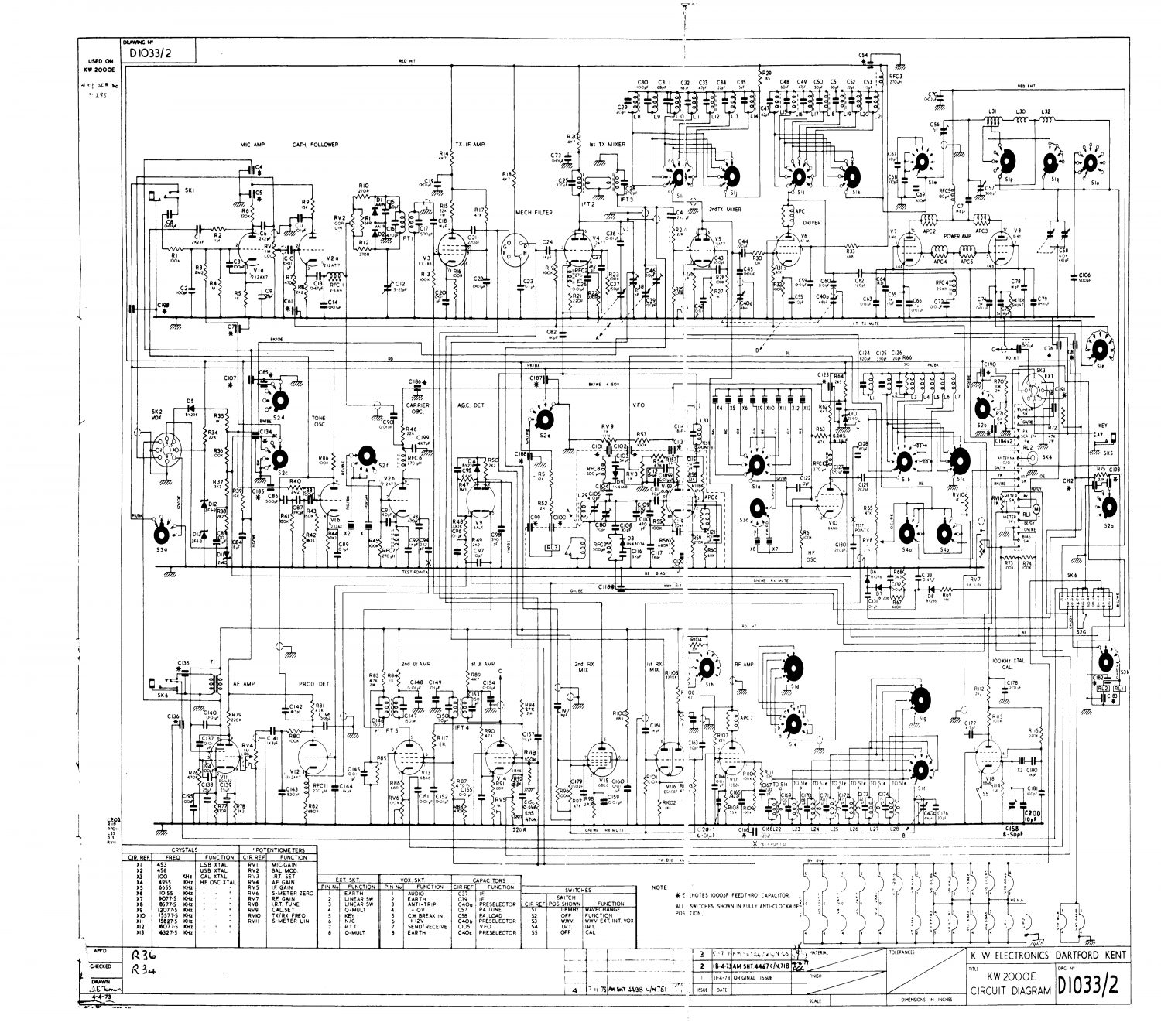 9.34 MB 21 downloads