Every-time I get a gift from someone I have been blown away,  often unexpected, and sometimes something small and other times like this, it's a gift that is larger than can be dreamed about. Yesterday was a very low day for me, things just not too good at this end, this large box was  a welcomed break in an otherwise sad day for me.
I knew this was coming, so although there was very little surprise I was still blown away, sometimes people promise you stuff, you get high with anticipation and then as the days turn into weeks you get low knowing that an item that I have been after for a long time was still just a dream. This time I was offered a pair of GU35B's from someone that I do not know that IO have only had a breif chat with on a forum related to the restoration of items that we have an interest in.
It brings a tear to the eye of this old Ham ,when I sore what was inside the box – I have always said that German Amateur's are the Best!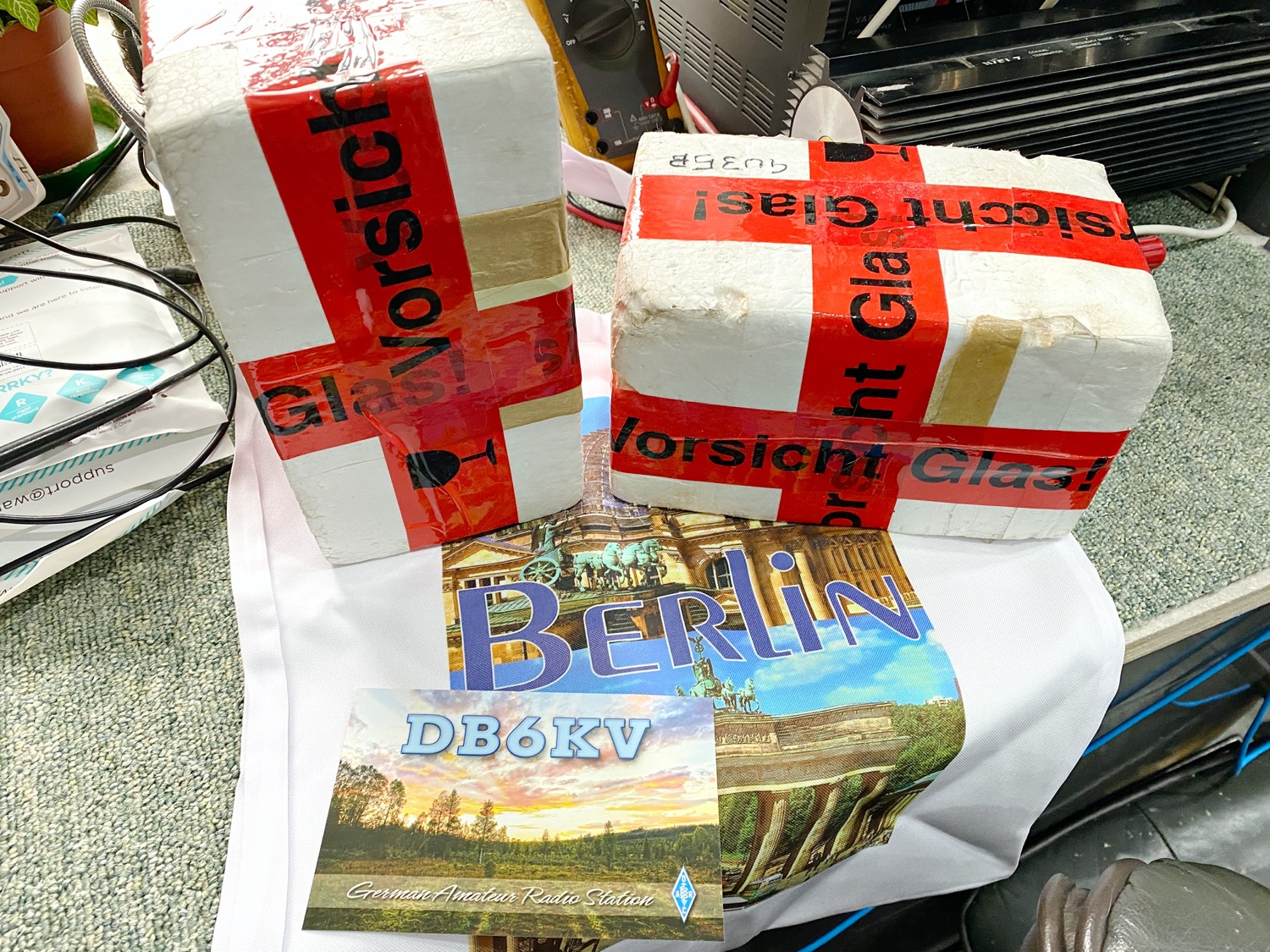 Some of the best Amateurs that I have meet are German Amateurs, they have made me feel at home, I have been over there for Friedrichshafen in 2014, and I have even worked help man a Contest with the same group, I have felt their pain when a close friends have past away, and have hoped to see them again one day so there must be something in the water over there that makes Amateurs in Germany such great people.
To Guy – I am ever so grateful for your kind gift, I cannot really put into words how I feel, and just saying "THANK YOU' seems ever so small against this precious gift, but at this time when things have been a lot better, this made me shed a few tears and I will always be ever so grateful for this kindness, it means so much – "THANK YOU"…