The group of Isle of Man Amateurs under the banner of GT8IOM are still at it, with even more certificates coming in for them.
With yet more awards coming in the guys are doing there best at getting the Isle of Man on the map, and with conditions not being perfect, they still fill the logbooks and some..
So what will 2013 bring them?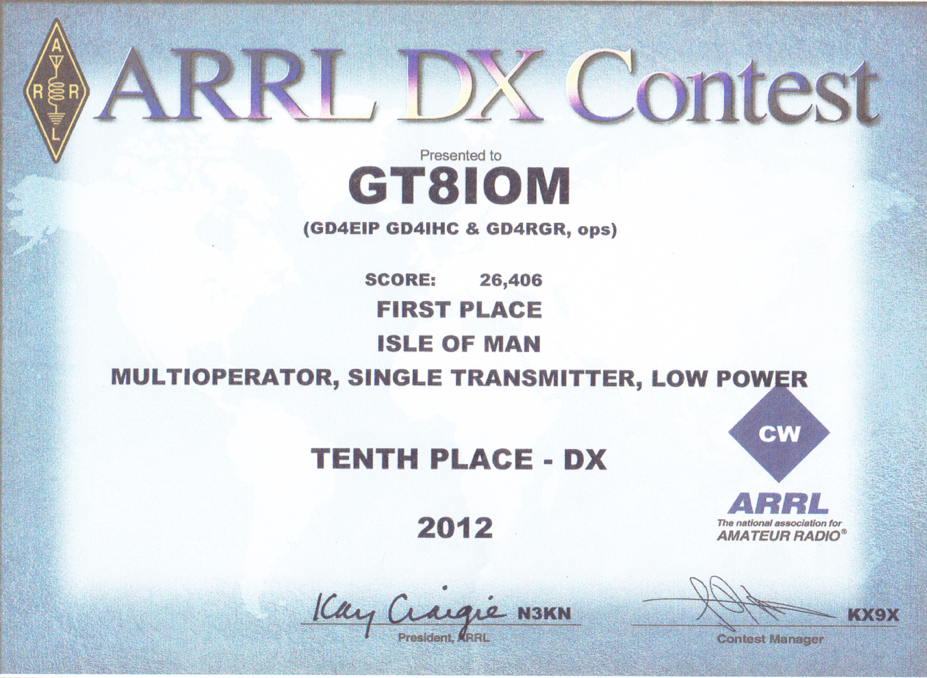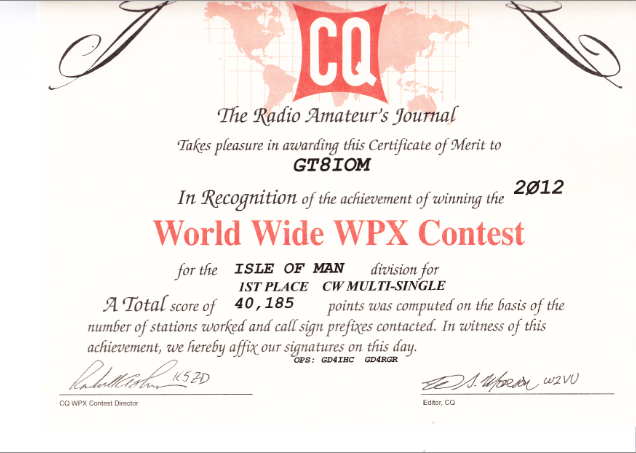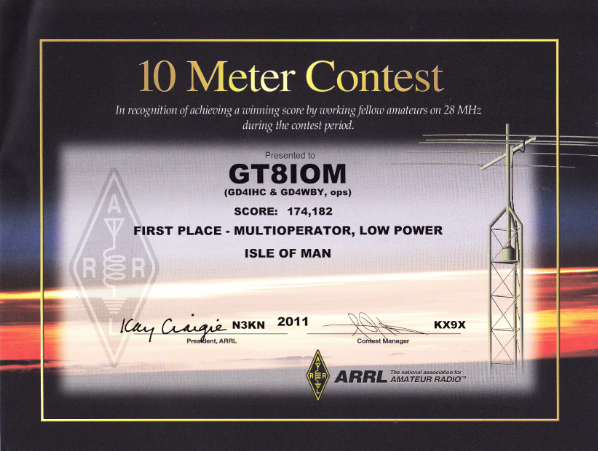 GT8IOM ARRL International DX Contest 2012
Another one of the contest days for the crew of GT8IOM Island Radio Club
GT8IOM CQ WW WPX Contest 2013
The fun of another contest day for the team at the Island Radio Club